We can offer advice on a full OPL or back of house solutions to assist with keep control of your stock as well as saving money. Many of our leisure customers are seeing improvements in their laundry process and finishing and quality of items laundered by bringing their towel laundry in-house. 
A renowned Manchester Airport hotel recently upgraded their laundry equipment to cope with there in house laundry requirements, "Our new Primer LS62 commercial washing machine is a breath of fresh air, both processing and quality has been a huge improvement to the laundry room"
A local Best Western Hotel recently commented "Placing our second order within weeks is testimony in itself. However one very positive benefit is we are getting a minimum of 30% reduction in cycle time per wash which is an unexpected major benefit. The machines are also considerably quieter than our others. Once again well done and many thanks."
Our team of industry experts are on hand offer support and advice on how you can save money and take back control of your laundry process.
We offer a complete range of primer laundry products including the latest energy efficient washers, dryers and drying ironers.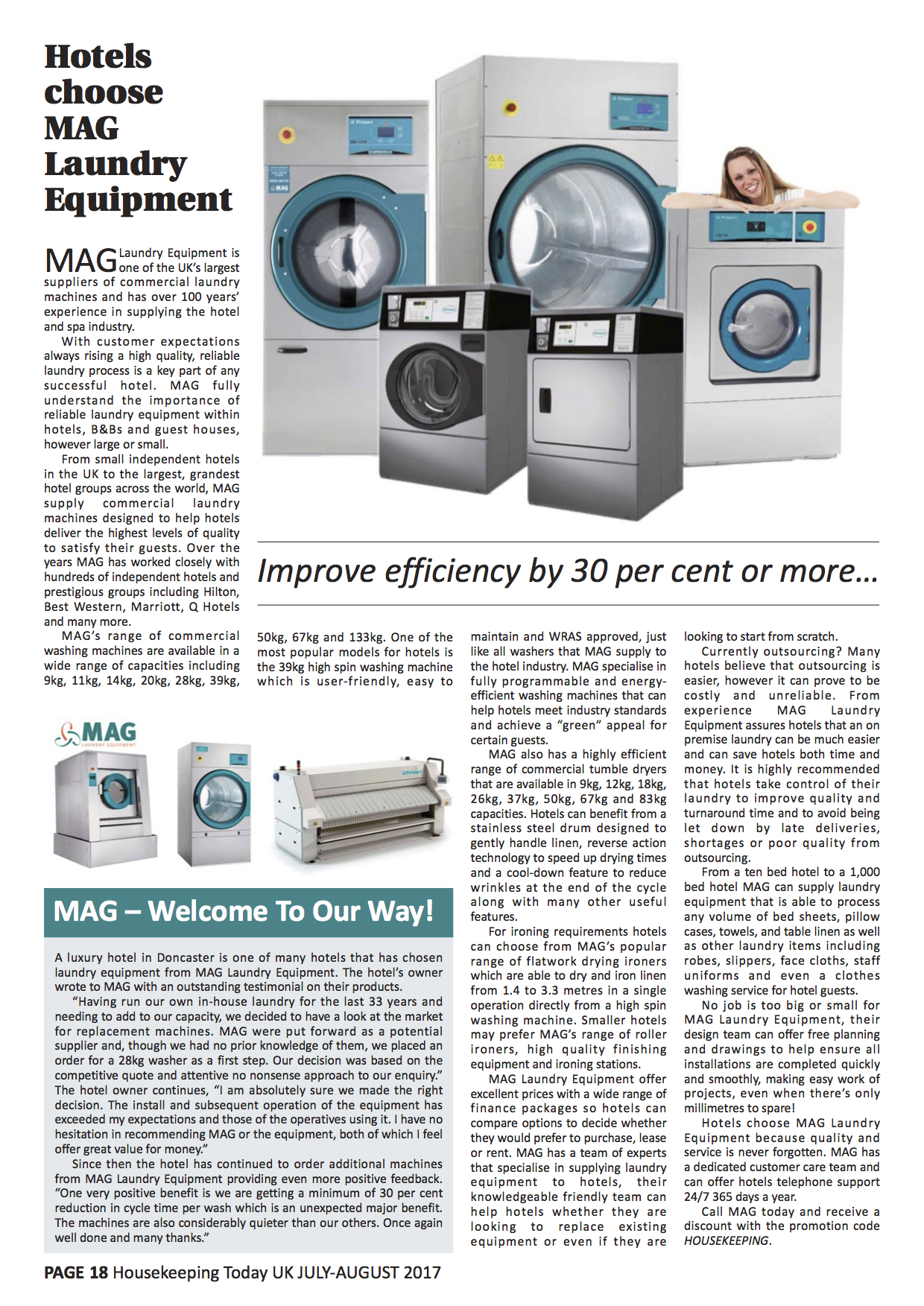 Not found what you're looking for?