Products
We have the resources to provide a range of financial options to suit every type of project and customer lease finance, rental and business leasing. You can choose to purchase the equipment outright or you can consider a monthly payment plan by Leasing or Renting your machines. We treat every customer as an individual and our dedicated team will find the best possible solution for any budget however large or small.
Services
We offer a free advice for any laundry projects
Customer Feedback
From Impressed Laundry Manchester
Customer Feedback
From The Lowry Salford Manchester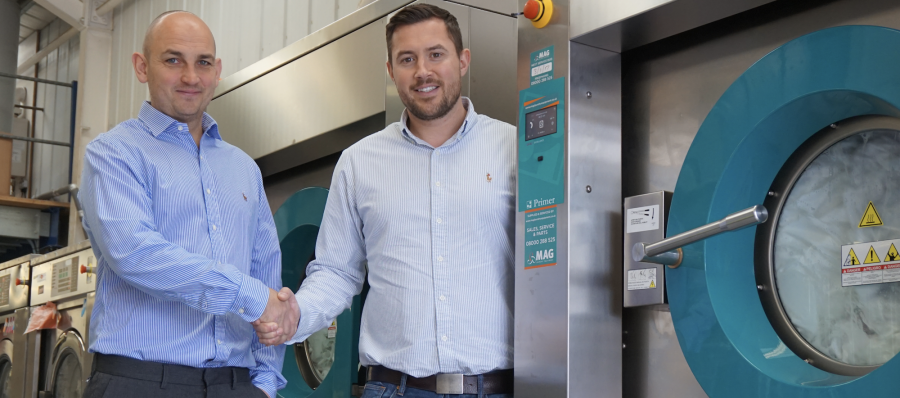 I've been dealing with mag since 2003 with a small ironing shop
"Today the laundry processes up to 500kg per hour that's 6 tonne some days with around 22 staff operating 7 days a week. As you can imagine we rely on both the laundry equipment and service support supplied by mag to ensure we deliver to our clients on time. We've worked very closely over the years and i must say i've tried a few other laundry equipment suppliers but these guys really do go that extra mile every time. In the early days i started the business with second hand machines and as the company developed i've replace them with new energy efficient ones, that really do make a difference by the way. When i was asked to give a testimonial i had no hesitation, MAG sales, service and spare parts departments are all great to deal with, and staff that really do understand the indusrty.
I'm more than happy to talk to anyone over the phone or at my laundry about mag laundry equipment and the services they offer"
Geoff Browne




Impressed Laundry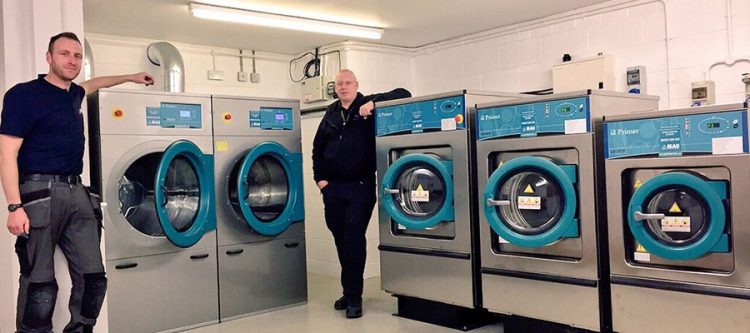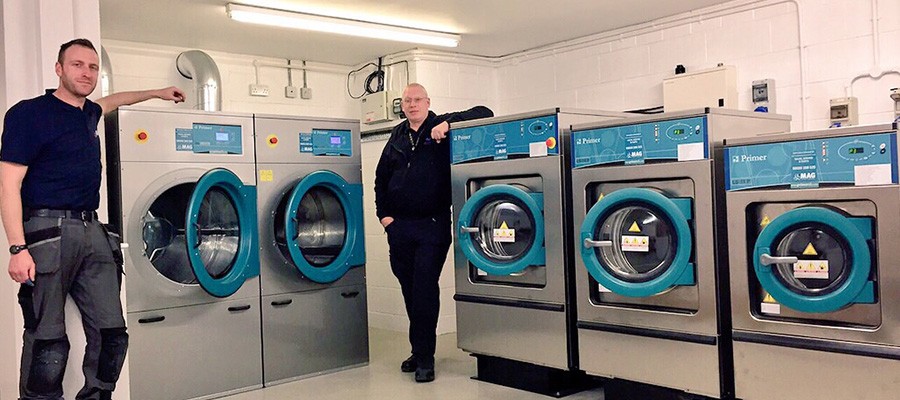 Probably the best laundry in the country
"From the point of first looking at commercial laundry equipment replacement Mag have helped us to put together a budget, held prices for us and worked with us to come up with a cost-effective, efficient and professional solution to our laundry needs for two of our theatre spaces.
The sales and install teams at MAG have been readily available with advice and support all through the process and the quality of equipment supplied and professionalism of the installation team has been second to none.
One of our own customers has already commented that we now have one of the best theatre laundry facilities in the country following this installation. I have no hesitation in recommending MAG Laundry equipment to anyone looking for great service.




Thanks from all at the Lowry"
The Lowry Arts & Entertainment




Manchester