The impact of COVID-19 on the cleaning industry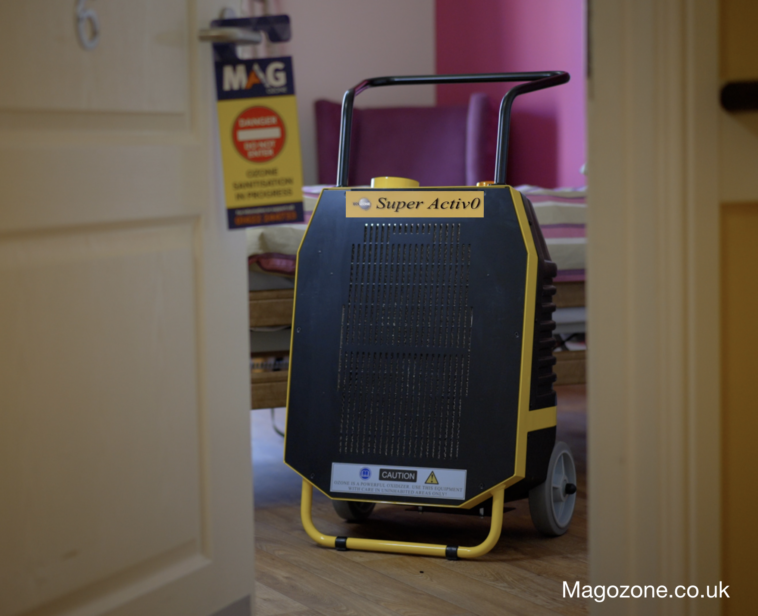 It is undeniable that coronavirus has had a huge impact on everyone's lives, with our health and how the economy will recover playing heavily on our minds. The consequences for businesses worldwide is monumental, with many forecasts to be feeling the effects of the coronavirus pandemic for years to come. In the UK alone, the monthly GDP in October 2020 was 7.9% below the level of February 2020, which has left many industries having to think outside the box regarding their strategies on how to emerge from the pandemic successfully.
The cleaning industry is a sector that has been under the spotlight throughout the pandemic, with businesses and individuals searching for the best cleaning practices to eliminate COVID-19. Manufacturers and suppliers have had to think innovatively and quickly while working with experts to discover, market and implement solutions that will help in the fight against the virus, with a view to getting the UK economy back on track.
As one of the UK's leading suppliers of commercial laundry solutions, MAG Laundry Equipment knew the importance of leveraging its position to help in these efforts. MAG has specialised in supplying laundry equipment to a wide range of sectors worldwide for more than 25 years and through studies and expert collaboration, the company was chosen as the exclusive UK distributor of the Ozone generator, a machine proven to kill the COVID-19 virus.
A ground-breaking study, conducted by a team at Nara Medical University, confirmed that Ozone gas can effectively inactivate the virus up to 1 / 10,000 CT (cycle threshold), which in real conditions means the virus can be inactivated on all surfaces, and used in all environments. Sterilising settings using the typical sanitising products can undoubtedly take a lot of time, which of course can be impractical for certain working and living environments such as schools and care homes. With cycle times ranging from 15 minutes to 72 hours, the generator is perfect for quick cleans and is suitable across a range of sectors. Proven to eliminate coronavirus, norovirus, E coli, salmonella and more than 99% of harmful bacteria and viruses, Ozone is recognised as the strongest and fastest method of destroying harmful germs.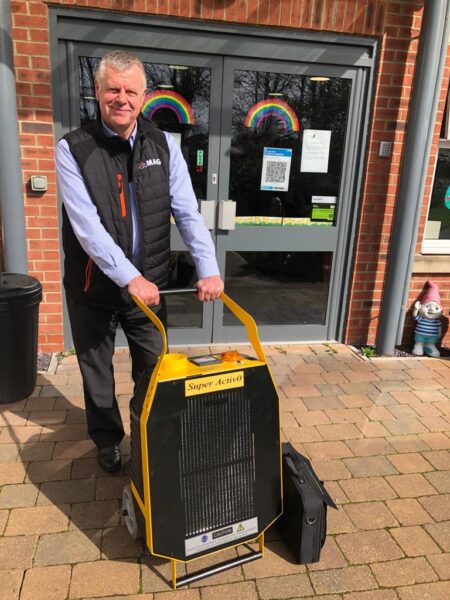 With many of us having to adjust to living with the effects of COVID-19 both personally and commercially, it is imperative that businesses continue to uphold strict cleaning regimes to avoid a third wave emerging. MAG Laundry Equipment believes that good laundry practice and sanitising equipment like the Ozone generator will be key to this as we move forward. Whilst stricter hand washing protocols have been at the forefront of everyone's mind, it is important to note that particles of the virus may remain for hours to days on surfaces made from a variety of materials, including clothing.
While the Ozone generator can be used to sanitise fabrics, improvements in cleaning processes, in general, should not be ignored. Investing in top-quality laundry equipment, as well as regular deep cleans will help to minimise the spread of germs, viruses and bacteria within the environments in which we live and work. MAG Laundry Equipment's range of detergents and disinfectants are proven to kill more than 99.9% of bacteria and the team is skilled in offering settings such as care homes advice on how to deep clean laundry equipment.
Over the course of 2020 and 2021, we have seen many businesses show their innovation and flexibility in response to the coronavirus pandemic, and the cleaning industry is no exception. To overcome the adversity the past year has presented us, it is essential that businesses, manufacturers and suppliers continue to think outside the box and demonstrate an entrepreneurial and flexible approach to dealing with issues. MAG Laundry Equipment has proven its position as a leader in the field by gaining the exclusive UK distribution rights to the Ozone generator, which is sure to contribute towards keeping our offices, care homes and hospitals – to name just a few – safe as we look forward to a brighter and better future.