Protecting your laundry business from the spread of Coronavirus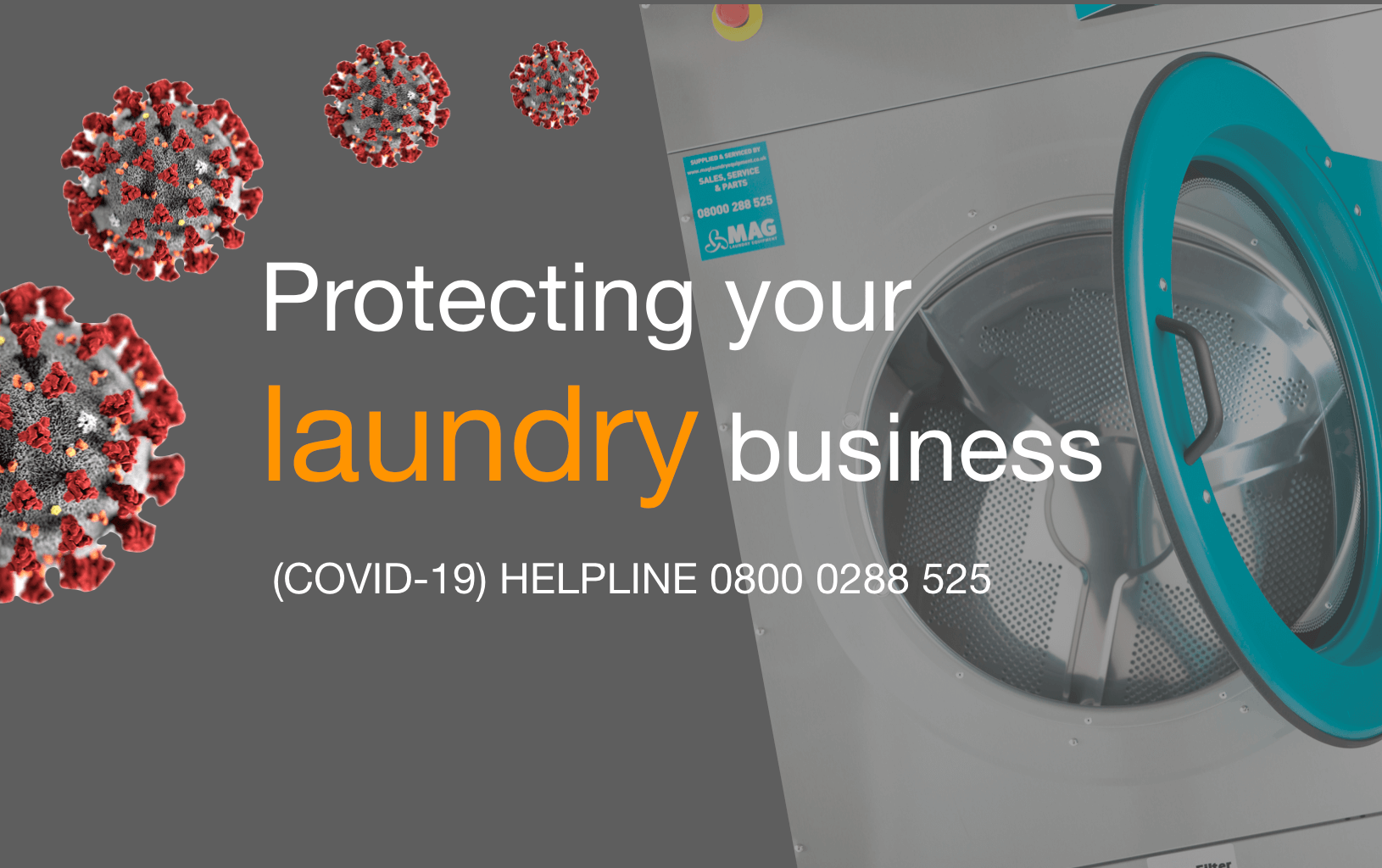 As preventing the spread of Coronavirus (COVID-19) becomes a responsibility for us all, we are committed to supporting you, our customers and industry peers, whose businesses rely on the effective running of laundries.
A message from MAG Managing Director, Mark Dennis
Here we share the latest best practice advice for eliminating virus spread through the laundering process. 
Hot cycles and deep cleans
We can re-programme your wash and dry cycles with the recommended settings for killing viruses, as well as offering a deep clean of your machines. A preventative maintenance visit now could save you time, money and machinery breakdowns over the following months. Extra procedures will be put in place for all maintenance visits to ensure the safety of your staff and mine.
Tips and advice
Wash your hands after handling dirty laundry

Wash and dry at the highest temperature possible

Do not allow germs to multiply by leaving laundry in the washing machine or basket

Don't allow dirt and grime to build up, thoroughly clean all equipment
Spare parts
Many care homes and other businesses are now ordering common wear-and-tear parts in preparation for an unsettled business period. We have increased stock of items such as drain valves, hoses and boards, and can supply a back-up washing machine to keep your laundry room operational during an emergency.
Free disinfection pack
We are currently offering a free disinfection pack with all orders upon request, subject to stock availability.
We're here for you, whatever you need, We will continue to pay close attention to the situation as your safety is our top priority.
Should you need any advice on how to minimise contamination in the laundry room, please call: 01422 244733