Welcome Our New Team Members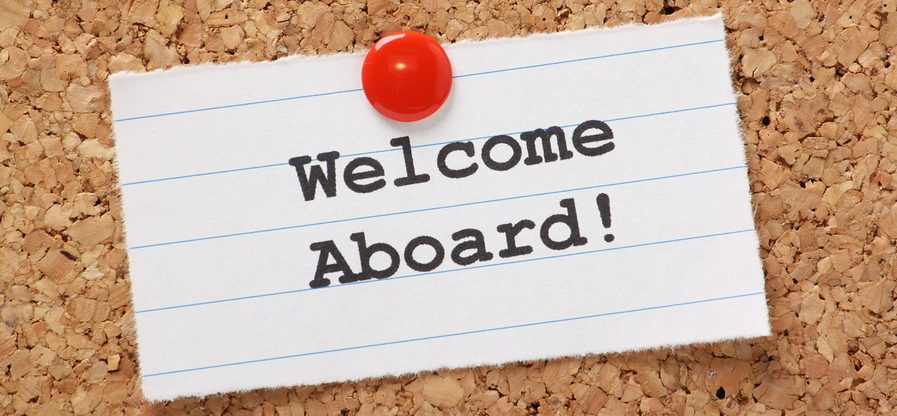 Meet Our New Team Members
We are excited to introduce you to our newest team members at MAG Laundry Equipment.
At MAG, we are passionate about our work and want to provide the best customer service possible. As our company continues to expand, we have invested in extra staff to make sure the businesses we work with receive the high standard of support they deserve when it comes to commercial washing machines, tumble dryers and ironers.
We are proud of what we have accomplished so far, and we know there is always more work to be done!
Fun Facts About Our New Starters
Michelle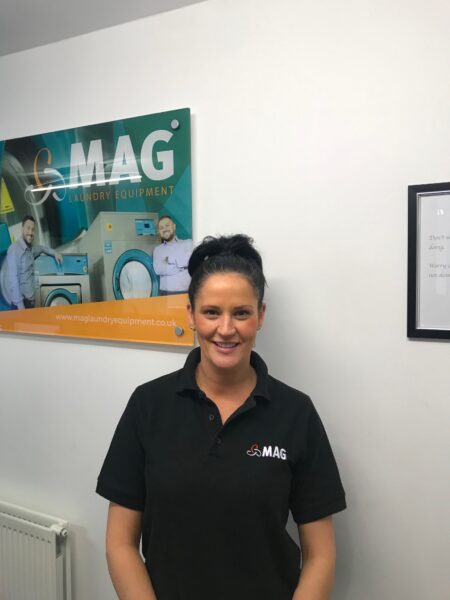 In her free time Michelle enjoys a boogie on the dance floor, spicy curry trips to Mexico and she can easily hold a headstand for more than 5 minutes which we look forward to seeing at the next Christmas party! Michelle treats herself with regular visits to the hairdressers and beauty salons.
Previously Michelle ran her own cleaning company, maintaining the highest standards as a perfectionist. Her experience has made Michelle very well-organised and focused on customer satisfaction. As part of MAG's customer care team, Michelle keeps in regular contact with our clients to make sure they remain completely satisfied. 
Kayne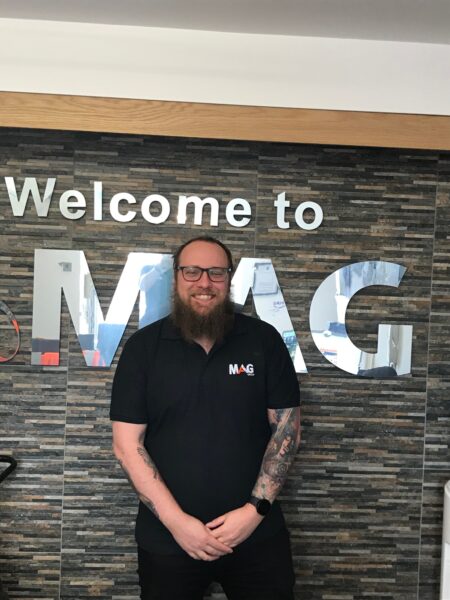 Kayne is a big fan of his cats and dogs, which were rescued from a local kennels & cattery. They bring joy into his life, unlike sharks and spiders, which he finds terrifying! Kayne's favourite sport is ice hockey, and he enjoys following the Sheffield Steelers and Calgary Flames. 
Kayne loves tattoos and wants more. When he's not in the studio he frequently visits the Lake District and other destinations in England, Scotland, and Wales with stunning lakes and mountains. Having spent time in the armed forces and MOD, Kayne lived in Canada for a year, and has been to many different countries.
As a sales executive for MAG Laundry Equipment, Kayne can offer quotes that will suit your business needs. We have a huge range available and can help you get the best deals on commercial laundry machines, dryers, and irons with our competitive purchase and pay monthly plans via lease, hire or rental. 
James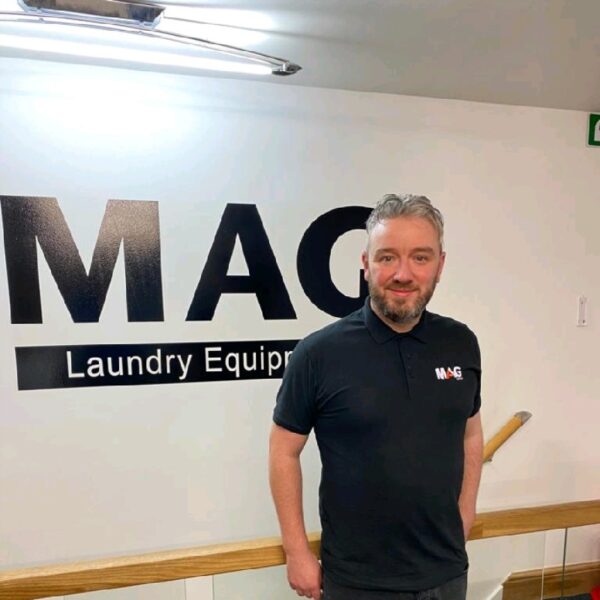 Spending time with his family is very important to James. His biggest passion is spending quality time with his daughter. James is a lifelong fan of  Manchester United football club, and in his youth, he played for a number of semi-pro football clubs and rugby teams until he broke his leg! One of his favourite and worst memories was getting an autograph from David Beckham, whom he later lost.
James is one of our detergent specialists at Mag Laundry Equipment. Learn all you need to know about bio and non-bio laundry detergents, industrial strength stain removers and how they are eco-friendly, green, and affordable so you can save your business time and money.
Ashleigh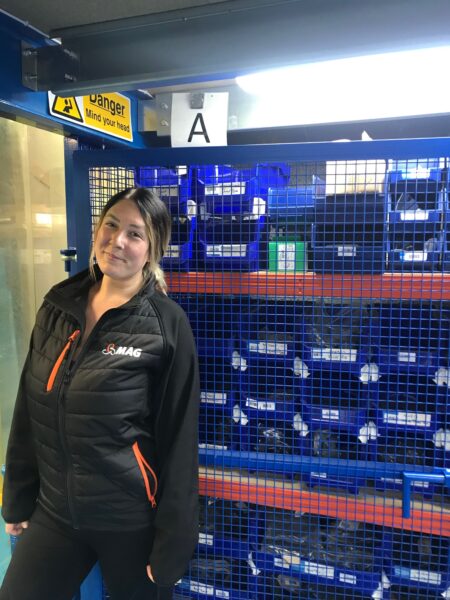 Coming from a background that involved pubs and restaurants helped Ashleigh become the snooker and pool champion she is today. Originally from Kent, Ashleigh has a wealth of experience and training from professional companies, including Amazon. Ashleigh's skills made her a perfect addition to our spares department handling over 100,000 spare parts for commercial & industrial laundry machines which are on the shelf ready for next day delivery. 
Ashleigh has quickly proved herself in the commercial laundry industry having helped many hotels, care homes and other companies with maintenance, repairs, servicing and parts for an extensive range of brands including MAG, Primer, Ipso, Girbau, Electrolux, Miele, Maytag and more. Give Ashleigh a challenge and we're confident she will be able to provide you with a solution. 
What Is It Like Working at MAG Equipment?
At MAG Laundry Equipment we have a very strong team that loves to go the extra mile for every customer. We encourage all employees to be themselves and thrive, recognising each individual member of staff for their unique skills and strengths. We believe a happy team is a productive team and it's wonderful to see so many loyal staff staying with our company for 10 years and beyond. 
We have also grown our nationwide network of commercial laundry engineers! They are strategically located allowing us to provide installations, servicing, maintenance, repairs, Gas Safe certificates and duct cleaning to laundry rooms and launderettes across the UK. 
Can we help you? Get in touch on 01422 244733 or via our Contact Us page.