Commercial washing machine spare parts? We've got thousands!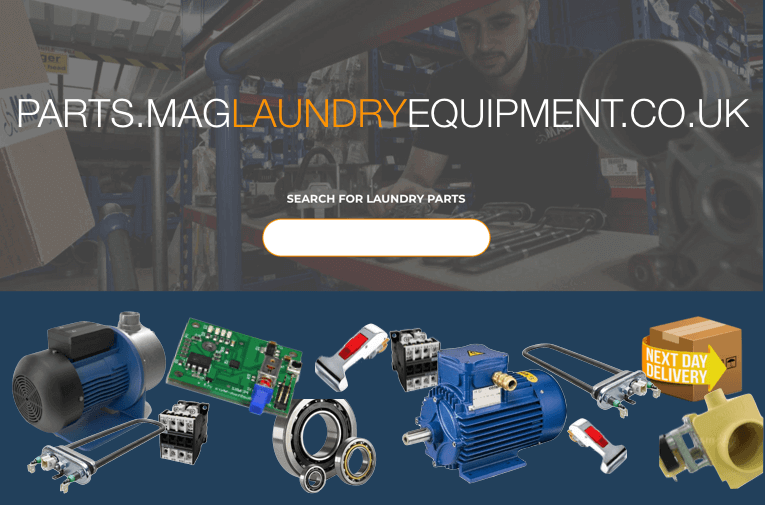 When your commercial washing machines or dryers break down, there's no time to mess about. Any downtime can cost business money and cause backlogs of work.
Here at MAG, we don't just supply laundries across the UK with top quality machines, we have thousands of commercial washing machine spare parts in stock. In fact, we usually have around 17,000 spare parts in our warehouse so it's very rare that we can't find a part to fit a customer's requirement.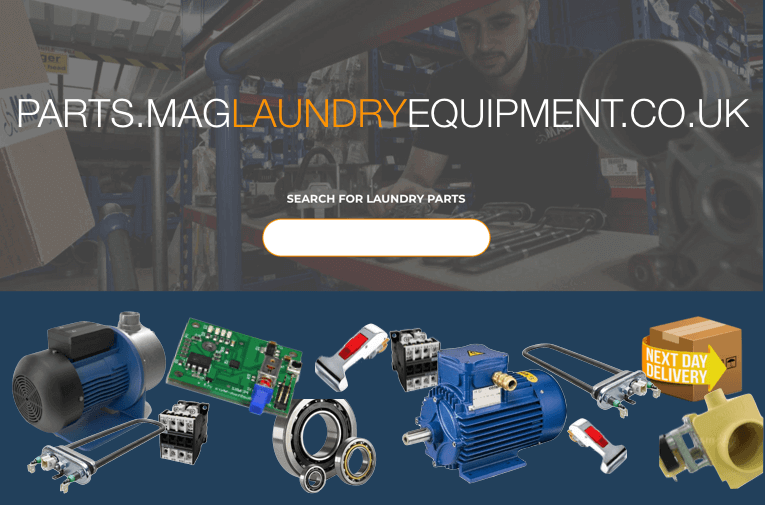 Whether it's drain valves, door handles, heating elements, drive belts, motors, water valves or bearings – we have them in stock, ready to go.
Our customers come back to us time and time again because we offer the whole package of a fantastic range of quality machines and an outstanding customer service. Over the past few years, MAG has expanded and taken on more staff to cope with the demand to provide after-sale services. With the appointment of more service engineers and the expansion of our spare stock and warehousing, we can now provide after-sale and maintenance services right across the UK and for any brand.
We work closely with many manufacturers to secure discounts, which we can then pass onto our customers, so it's always worth speaking to us about parts.
We stock a wide range of spare parts for brands such as Ipso, Electrolux, Miele, ADC, Primus, Girbau, Fagor, Domus, Lavamac, Maytag, Speed Queen as well as many more. In fact, the majority of industrial washing and drying machines can use parts that are interchangeable with each other. So, if we don't have your exact brand parts in stock, we are likely to be able to find another brand part that fits exactly.
Not only will our customer service and sales team work with you right from the beginning to create the best plan for your requirement and budget. After sales and installation, we then offer an ongoing servicing programme, from as little as £25 per month. Find out how to ensure you keep your commercial laundry equipment in tip-top condition.
Our spare parts department has thousands of spares in stock, which can be used on the majority of machines. Spare parts are available on a next day delivery if they are ordered before 2 pm.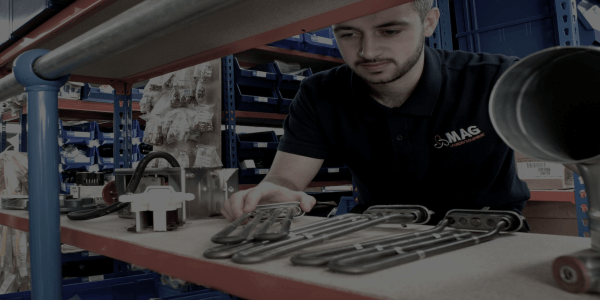 Contact us on 01422 244 733 for our spare parts department and to get your next day order booked in.
Our helpline is open 24 hours a day, seven days a week so contact us on 0800 0288 525. We ensure all calls go through to our customer service team, and we'll never divert your call to answer the phone.