The Ultimate Guide to Equestrian Laundry Equipment and How They Can Improve Horse Health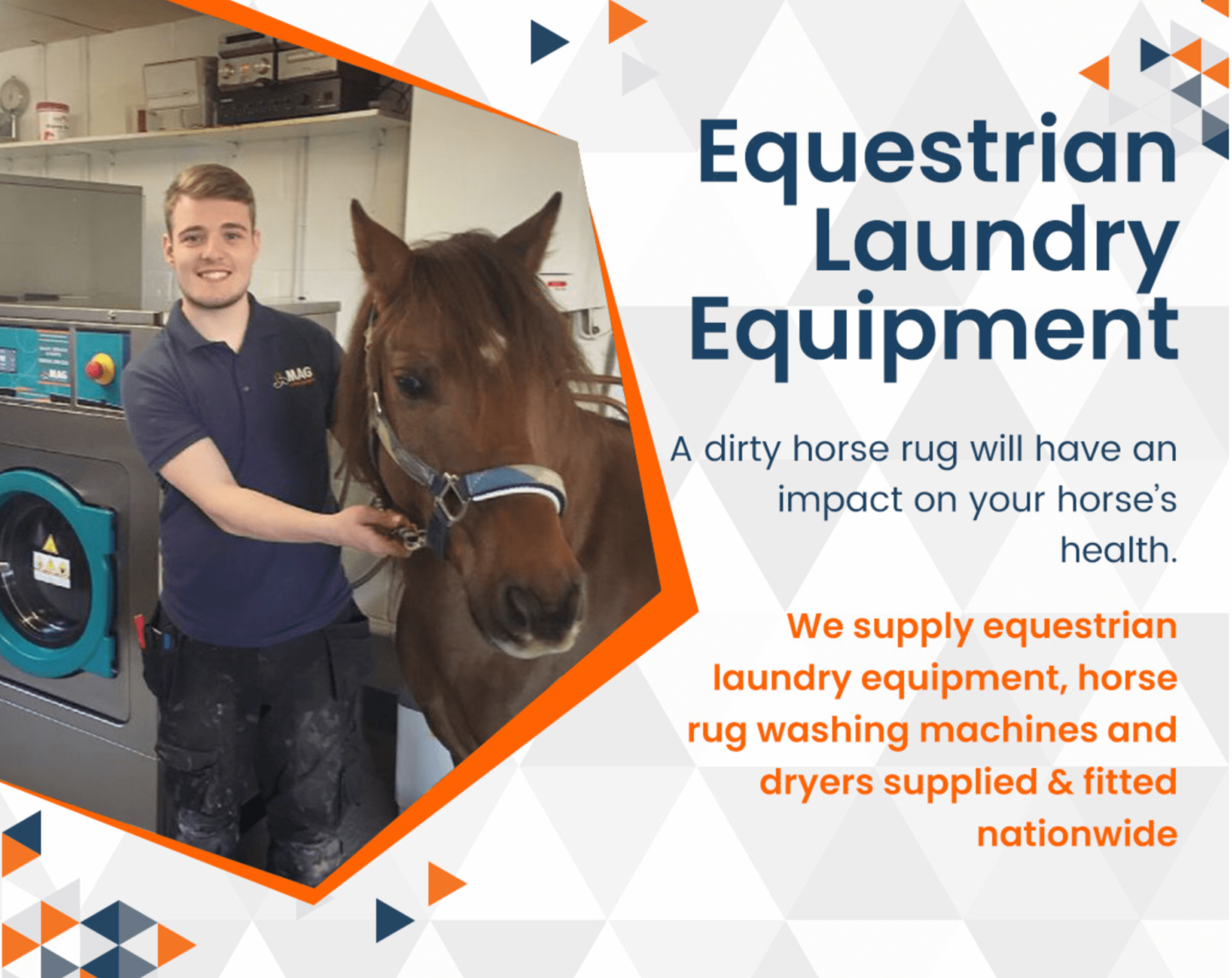 How Do Professionals Clean Horse Rugs?
Horse owners are always looking for the best ways to help them clean their equipment. Clean horse rugs are essential to maintain excellent skin health for horses. Keeping horse laundry clean and fresh can help keep your horses healthy and boost the life expectancy of your horse rugs.
There are many types of industrial laundry equipment available in the market today, but not all of them will be suitable for your needs. The first thing you need to think about is how much space you have available and how many horses you own.
A rug cleaning service can be a top-rated and good service. Many businesses offer a collection or drop-off service with equine yards, stables, and race courses as a convenient laundry service.
This article will explore the various types of equestrian laundry equipment. How they are used as well as how it can better improve horse health, covering the most frequent questions we get asked as our machines are well established in the equestrian market with great success across yards big and small, including Darley Stud, Hickstead Ltd, Billy Twomey, and Helmsley Horse Racing, as well as globally including USA, Kuwait, and New Zealand.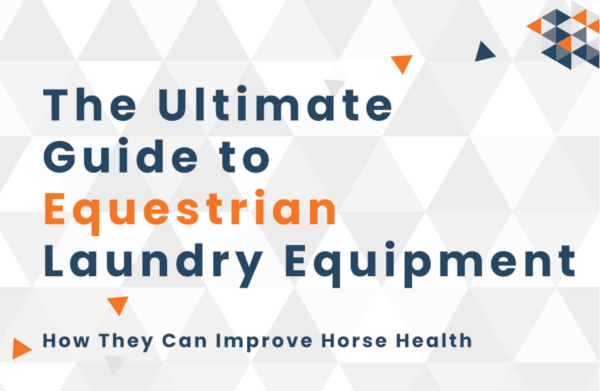 How Often Should Horse Rugs Be Washed? 
Before they get too dirty! We find each individual has a personal preference. Some clients choose to wash their horse rugs weekly, monthly or quarterly, with others washing and reproofing rugs twice a year or annually. 
It is recommended you clean and reproof your horse rugs at least once a year as they will last longer, they will be more comfortable for your horses and keep their coats cleaner. Typically, to clean a horse rug, you would scrub off any excess dirt and dust with a brush first and then hose it down prior to the main wash. 
Can I Put My Horse Rug In The Washing Machine?
A horse rug washing machine can save you a lot of time, money, and energy. What size washing machine do I need to wash horse rugs? For washing horse blankets, we recommend a drum size of 20kg, or approximately 50 lbs, to get the best quality results. All the straps and removable elements of your rug should be removed and placed in a special wash bag or pillowcase. Our team can recommend the best horse rug washing machines and laundry detergents; for assistance, telephone 01422 244733 or send a message on the form below. 
Different Types of Horse Washers and Their Benefits
Equestrian laundry machines help to keep the horse's coat shiny and their skin healthy and prevent the spread of bacteria. At MAG Laundry Equipment, we have some of the most popular washing machines on the market and have included some reviews from customers who have purchased them.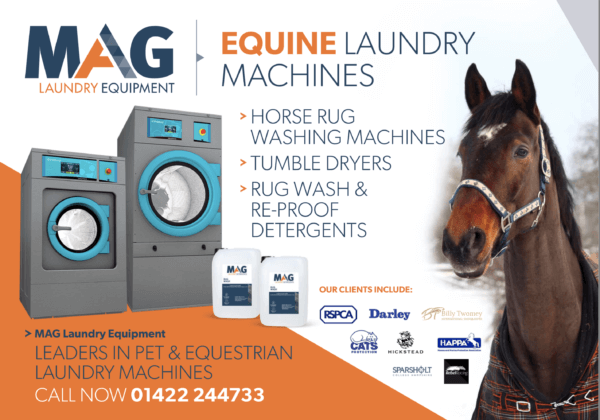 If you are sending your horse laundry out to a contractor, the benefits of bringing this in-house include that it is quicker, less expensive, and more reliable. There are many different types of horse washers available on the market today. 20kg is the most popular capacity washing machine, more significant sites may choose a 28kg model, and smaller sites may choose a 14kg version.
We offer a reliable range of equipment with carefully selected programs which are ideal for the fibres within the rugs, the most popular is MAG's standard spin washing machines; these are:
More affordable to purchase (or you can pay monthly)
Wash at a slower spin speed to prevent any damage or splits to rugs
They are fully programmable and come equipped with 30-degree and 40-degree equine-specific cycles that have been perfected for the equine market.
Contact MAG Laundry Equipment for more information. 
"We have dealt with MAG for over three years now; they always go the extra mile to be of service. The recent machine breakdown was repaired by Kevin, who is very helpful and knows his stuff; thanks to Kevin, we are now using the machine more efficiently." – Bay Horse Equine Laundry.
"We have just purchased another commercial washing machine for our small horse rug cleaning business, this is the 2nd from MAG Laundry Equipment. Having discussed at length our specific requirements with them, they have now installed a PRIMER washing machine which can be programmed to our needs. The service offered by MAG is excellent. From the sales to service departments, they are always ready to offer help and advice on the phone. Their engineers are very helpful and professional when on site completing any service or repairs to any of the machines." –
Crescent Horse Rug Cleaning & Repair Services.