Say cheese & Send Us Your photos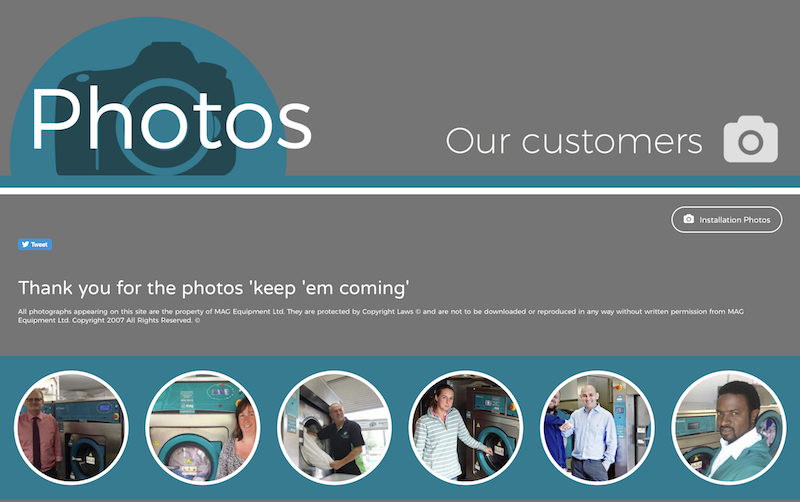 Thank you for the photos keep em coming!
A new addition to the website site is an entire section for all our customers to upload their laundry photos and the option to link them to your own business ( great for SEO and directing traffic to your business) Send us your photos and we'll add your full business details and website.
All photographs appearing on this site are the property of MAG Equipment Ltd. They are protected by Copyright Laws and are not to be downloaded or reproduced in any way without written permission from MAG Equipment Ltd. Copyright 2007 All Rights Reserved. ©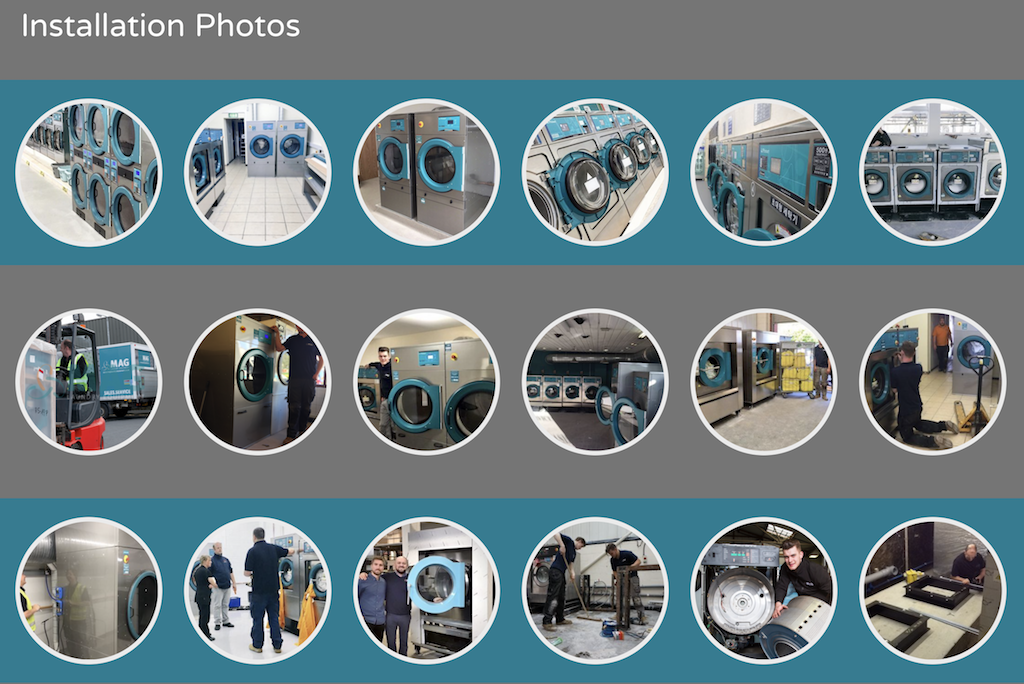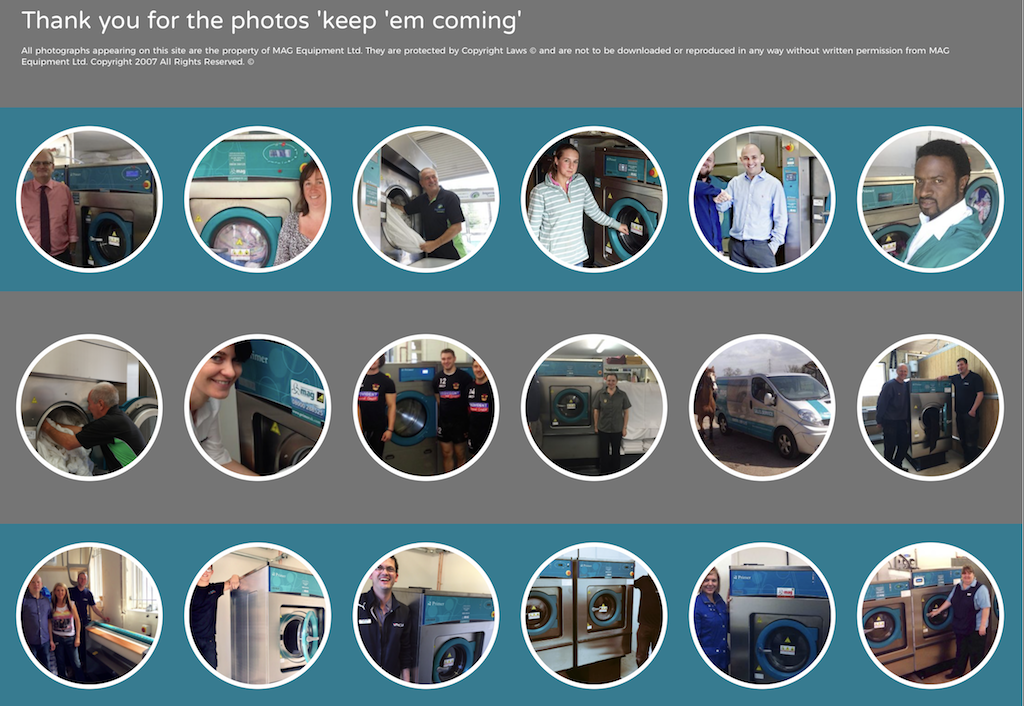 We offer commercial laundry equipment built to last, whilst also being able to deliver a reduction in utility costs, extend garment life and maximised productivity. By constantly improving the efficiency of our products, we have delivered energy savings up to 40% in some laundries! With that amount of saving up for grab, you will agree its got to be worth a chat with our business development team, who are factory trained on the functionality and performance of each and every laundry product we offer.