Repairs and spares: commercial laundry equipment upkeep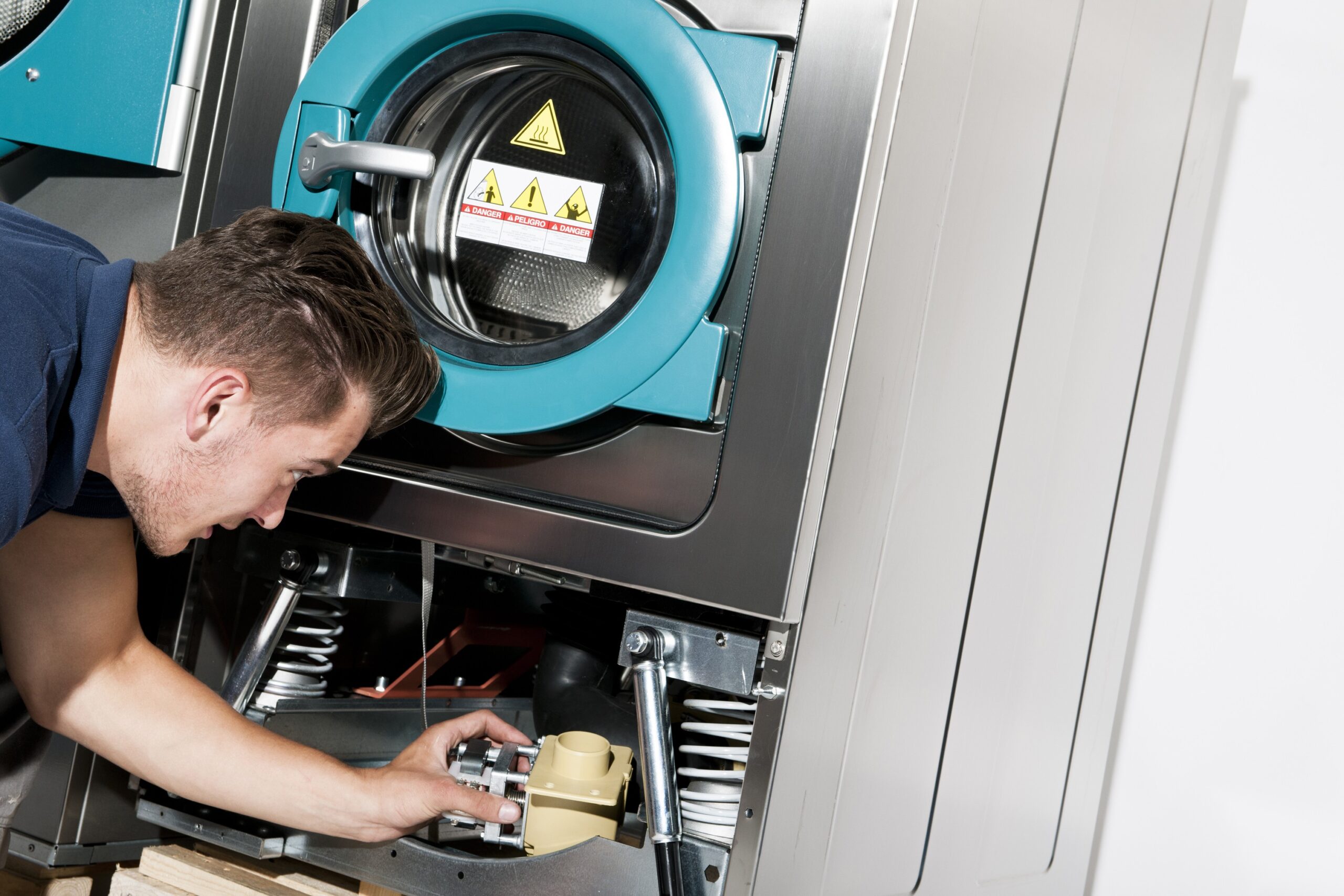 Here at MAG, we don't just supply and fit commercial dryers and washing machines, we offer a full repair and spares service as well. Our strong customer service ethos flows right through our entire company and our helpful service engineers are available five days a week, with a helpline 24/7.
We have thousands of spares in stock at any one time, so there is an incredibly high chance we can always find the correct part and fix any machine incredibly quickly
In addition to this, we always have more than 200 pre-owned and ex-rental machines in our warehouses that have been serviced and maintained by ourselves. We always keep a full-service history for all of our lease and rental commercial washing machines. Our workshop service includes re-conditioning and modifications to pretty much all the commercial washing machines on the market.
However, we also offer free advice to anyone who already has a commercial or industrial laundry or is in the process of setting one up. Here are our top three tips to ensure the smooth running of washing and drying machines:
Book regular services
It's always good to take advice from your installer on how often you should book in a service, but we would recommend at least once a year. By ensuring that you have regular maintenance, we can keep on top of any parts that need servicing or replacing, which dramatically reduces the number of breakdown situations.
Read the instruction manual
Of course, this sounds a little obvious, but you'd be surprised how many customers don't read basic instructions on how to keep the machines in tip-top condition. Basic weekly jobs such as cleaning the filter, keeping the drum and seal sparkling clean and ensuring the detergent container are regularly cleaned out can make a huge difference in general performance of your commercial washing machines and drying machines.
Sign up to a service contract
We would always advise that our customers and clients sign up for a service contract package. Our packages start from £25 per month and include all labour and all parts. We have a highly experiences team of laundry engineers and a five-day cover, with a 24/7 helpline.
You can call our service department for free on 0800 0288 525, seven days a week, 365 days a year. We ensure all calls go through to an operative, with no answer machine service, so you're never waiting for a callback.