Why do we put such a big effort into customer service?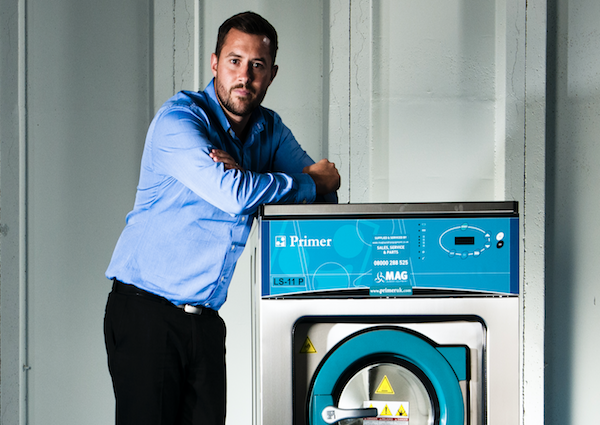 At MAG Equipment Ltd we really do pride ourselves on how well we train and treat our staff, as well as putting customer service at the forefront of everything we do. Businesses, both new and old, rely on us to give them the best advice and install the very best industrial washing and drying machines for them.
We work with companies from a huge variety of sectors – all of which need top quality industrial washing machines and a service engineer team on hand at all times.
Our sectors range from hotels, holiday parks and spas, animal and veterinary centres, healthcare, schools, universities and industrial.
We really like getting customer testimonials about projects we've designed and supplied equipment for, and love it even more when people keep in touch and let us know how their business is going.
Not only is it good feedback for our sales team and our team of fitters and engineers, but our testimonials also provides proof for new customers that we actually mean all the things we say.
It's all very well to state on our website that we take pride in our work and put staff development and customer service first. However, it doesn't mean a thing unless it's genuine because there are many companies out there in all different types of industries who do make hollow claims on their websites.

We're very lucky that we've had some fantastic clients put together some excellent testimonials for us about our planning and installation work for commercial or industrial laundry services across the country.
Neat & Sweet is a fantastic company that we helped set up their new laundry and cleaning service in Kendal. They didn't know what equipment they needed, or which would be best for their needs, so we decided it would be best if a senior engineer went out for a site visit.
We trained the owners of the new business on the most efficient ways to use their machines and then organised a return visit in a few weeks to answer any questions they had and make sure everything was working as it should.
Among many other companies, we also worked with The Norfolk Cleaning Group, and we've really enjoyed watching such a fantastic business grow and develop. Their cleaning business starting taking on laundry as a favour to one client, but then it really grew from there and they spotted an excellent new business potential.
They decided to invest in some top quality equipment and started with three industrial washing machines and two commercial driers. They later added two large commercial washing machines and two more tumble driers. And of course, they know where we are if they decide to expand any further!
If you're setting up a new business or know that your existing commercial laundry business needs a complete re-vamp, please give our sale team a call on 0800 028 8525.