Primer Innovation and Efficiency in Drying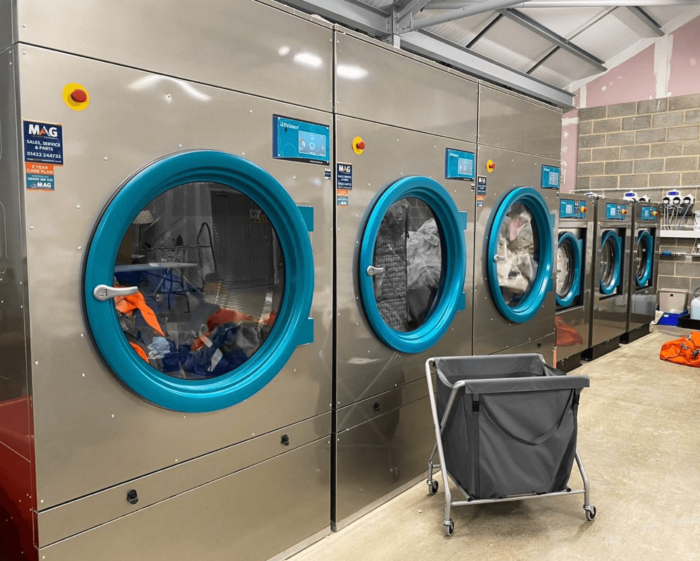 When it comes to running a laundry business, energy efficiency and cost-effectiveness are essential factors to consider.
One of the crucial components of any laundry process is the tumble dryer, and choosing the right one can have a significant impact on energy savings and overall operational efficiency.
In this blog post, we will explore the innovative features and benefits of Primer energy-efficient commercial tumble dryers, designed to provide exceptional drying results while minimising energy consumption and costs.
Comprehensive Range of Commercial Tumble Dryers: At MAG, we understand that different businesses have diverse drying requirements. That's why we offer a comprehensive range of commercial tumble dryers to meet your specific needs. Our machines are available in various capacities, ranging from 10kg to 75kg, ensuring that there is a suitable option for any job size. Whether you need heavy-duty tumble dryers, light commercial dryers, or industrial drying equipment, Primer has you covered.
Energy Efficiency at the Core: Energy costs can be a significant expense for laundry businesses, which is why Primer has prioritised energy efficiency in its dryer designs. Our tumble dryers are engineered to save up to 60% in energy costs compared to conventional models, providing substantial long-term savings. By utilising advanced technologies and innovative features, such as the PRIMER humidity sensor, we offer specific control of moisture in the linen. This means that the drying cycle will automatically stop when it reaches the desired level of residual moisture, optimising drying efficiency and minimising unnecessary energy usage.
Built to Last: Investing in durable and reliable equipment is crucial for any business. Primer tumble dryers are built to last and withstand the test of time. Our machines are constructed with high-quality materials and undergo rigorous testing to ensure durability and longevity. By choosing Primer, you can be confident that you are investing in equipment that will deliver consistent and reliable performance over an extended period.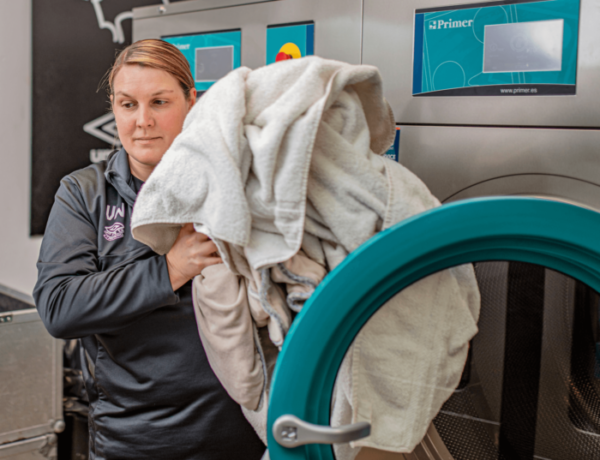 Ease of Operation: We understand the importance of user-friendly machines that streamline laundry operations. Primer tumble dryers are designed for ease of use, allowing operators to achieve high-performance, energy-saving, and long-lasting results with just a touch of a button. The intuitive control panel and clear display make it simple to navigate through various settings and program the dryer according to specific requirements. This user-friendly interface helps optimize drying cycles and reduces the risk of errors or inefficiencies.
Space-Saving Stackable Dryers: For businesses with limited space, Primer offers a range of stackable dryers that provide an efficient and space-saving solution. These machines have the unique ability to process double the amount of drying while utilizing the same floor space as a single unit. By maximizing drying capacity without compromising on space, our stackable dryers are ideal for businesses looking to optimize their laundry operations.
Quality Products and Outstanding Service: At Primer, we pride ourselves on providing our customers with not only high-quality products but also outstanding service. Our dedicated agents are available to assist with training, provide new parts, or address any programming needs. We understand the importance of minimising downtime in a busy laundry business, and our responsive support team ensures that your operations run smoothly and efficiently.
Conclusion: When it comes to energy-efficient commercial tumble dryers, Primer stands out as a reliable and innovative choice. With a comprehensive range of capacities, energy-saving features, durability, ease of operation, and space-saving options, Primer dryers offer a complete solution for any laundry business. Don't miss out on the opportunity to save up to 60% on energy costs. Browse our collection today and get in touch with our team to learn more about how Primer can enhance the efficiency and cost-effectiveness of your laundry operations.
FOR MORE INFORMATION OR BROCHURES PLEASE GET IN-TOUCH