2016 On the production line at (Primer laundry equipment) manufacturing plant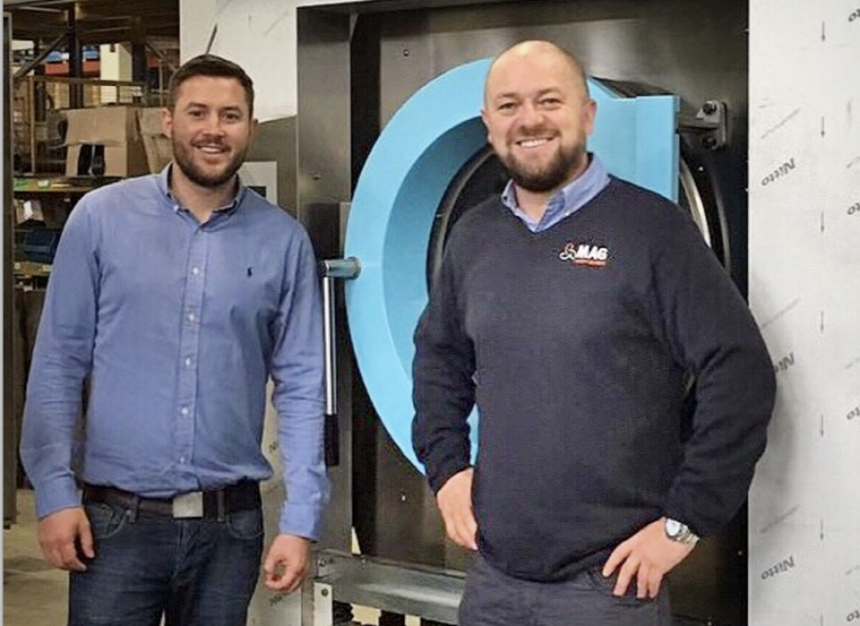 Regular visits to the factory's production line Mark Dennis & Kieron Kendell get involved with every primer product.
"It's absolutely critical we keep up to date with every single product. We need to understand the machines quality, capabilities and features before we consider adding them to our commercial laundry range. Some machines don't always fit the criteria for our clients or the UK market"
The making of an industrial washing machine. One of the final assembly lines at the primer factory.  
Central warehousing and distribution centre has 3 levels of stacked commercial laundry equipment, that's quite impressive to us laundry geeks.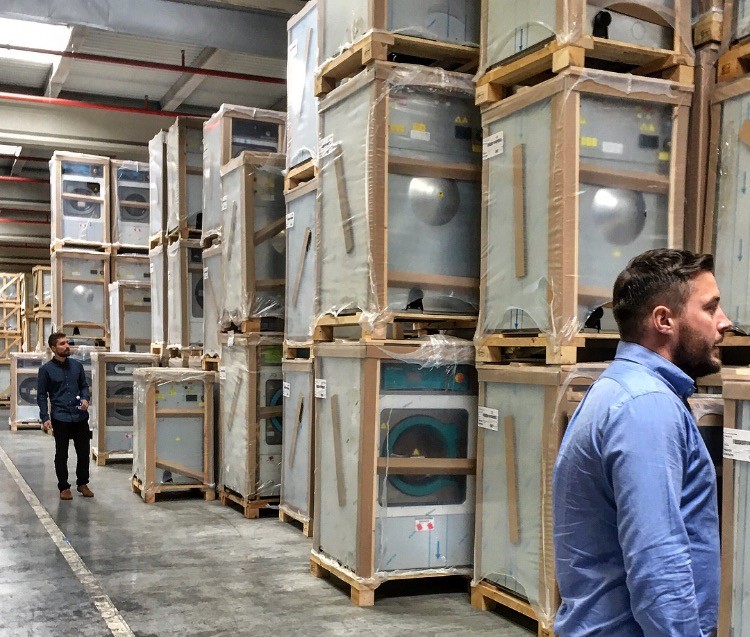 Primer laundry equipment ready to be dispatched to MAG Equipment and to other laundry equipment suppliers around the world.