Relocation – Head office (Halifax) New offices, showroom & warehouse 2015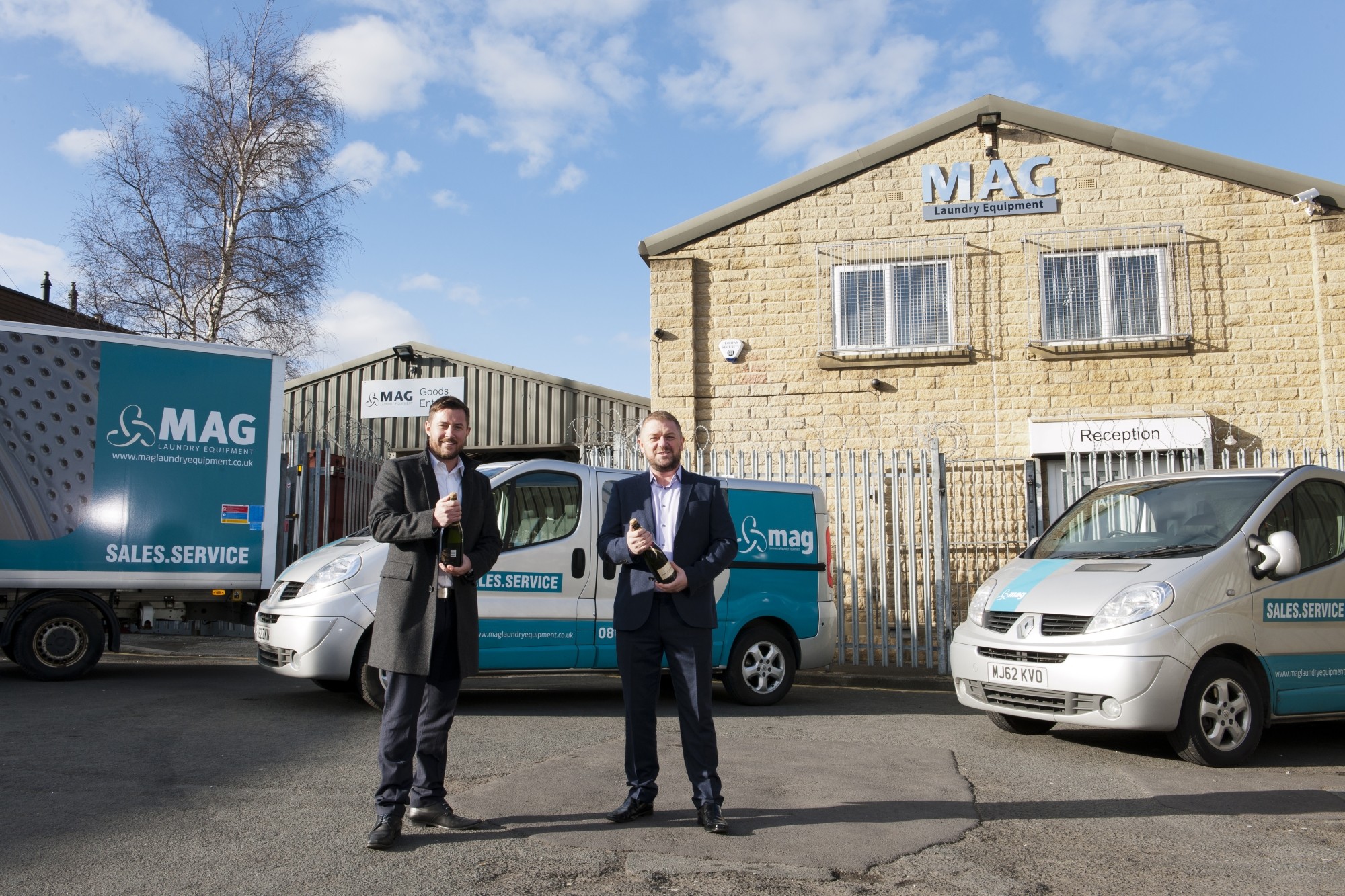 MAG Laundry Equipment is excited to announce the opening of their new purpose-built premises near the centre of Halifax. The purchase and redevelopment process has been a huge investment for MAG and 2015 marks a big step forward since they opened in 2004.
The company has seen growth year on year over the past decade and they intend to continue this success in the future. Their new business premises, MAG House, welcomes many benefits including a state of the art showroom, an advanced sales centre, larger warehousing, plus an upgraded workshop and researching area.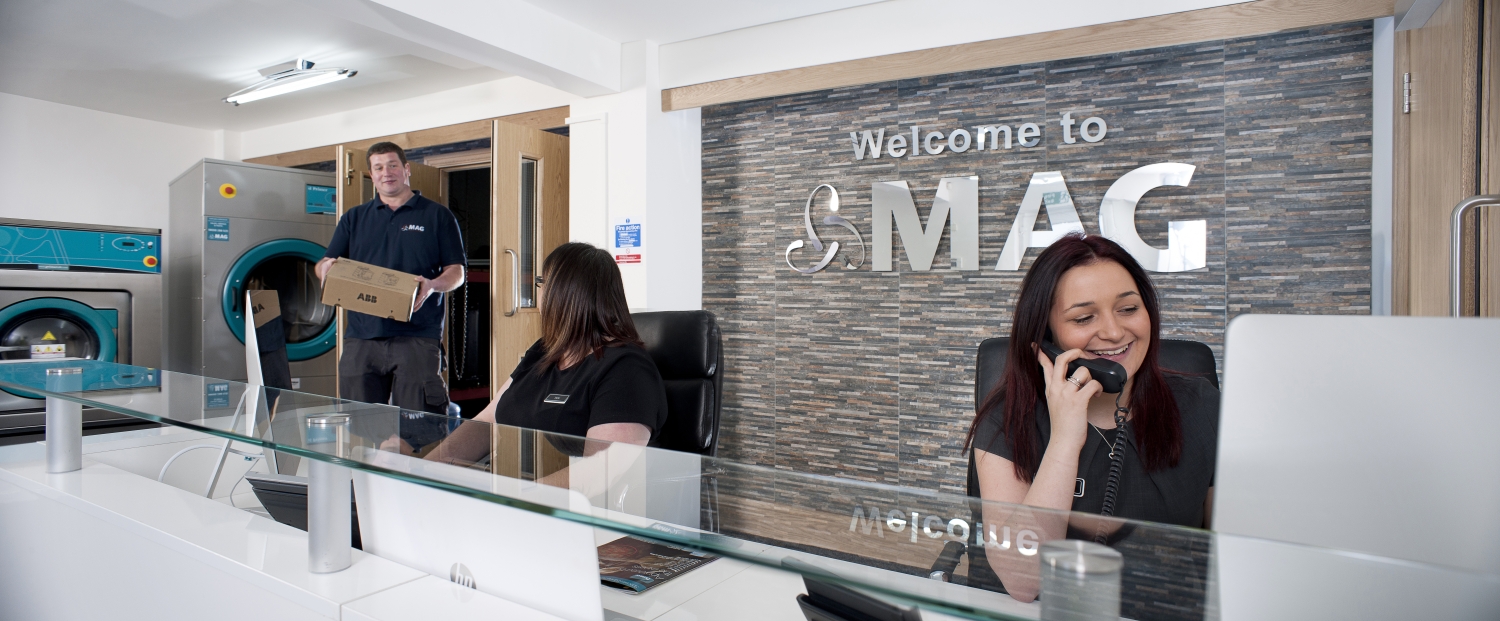 Wharehouse 1 New laundry equipment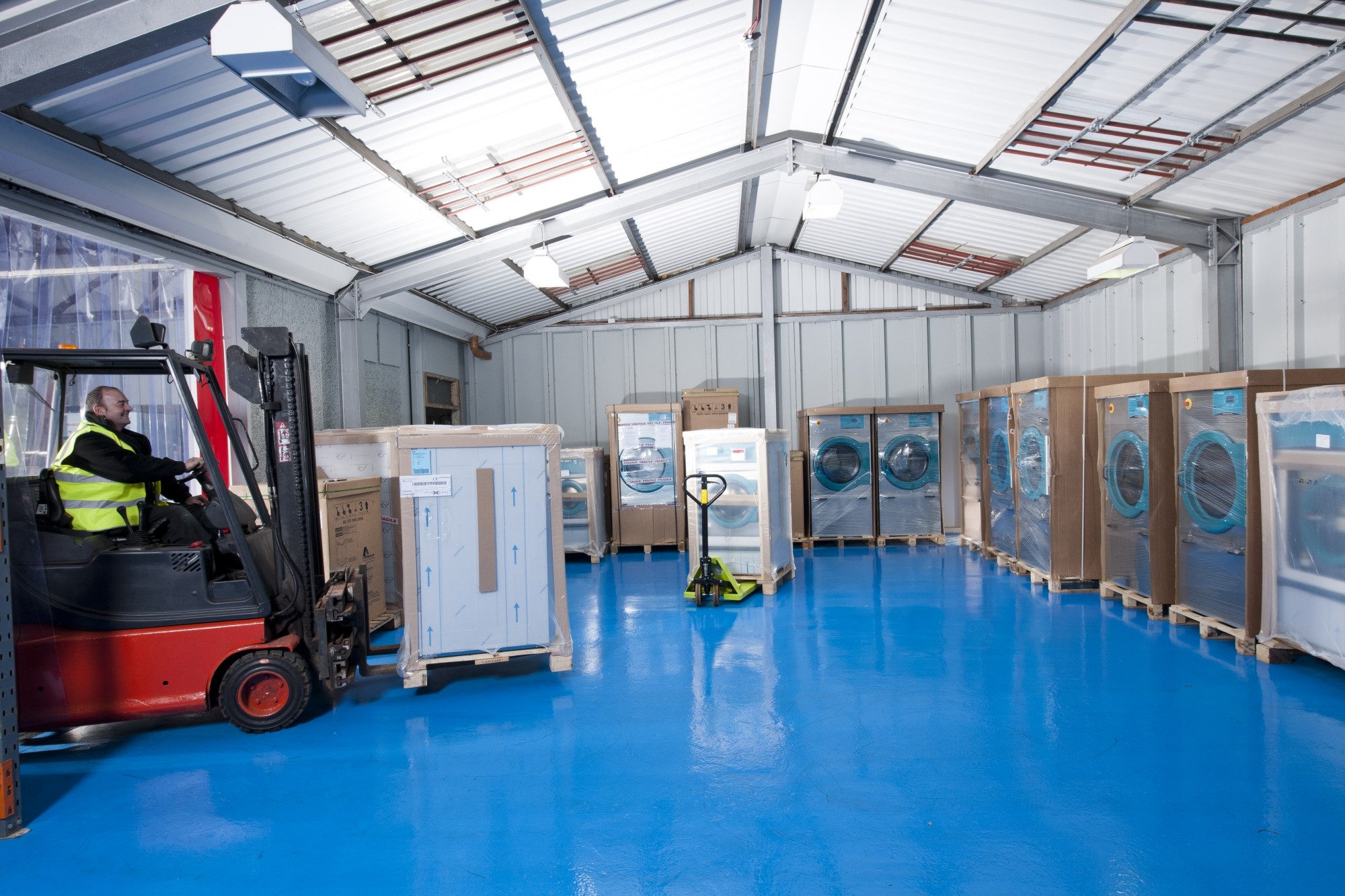 The sales Office at MAG Laundry Equipment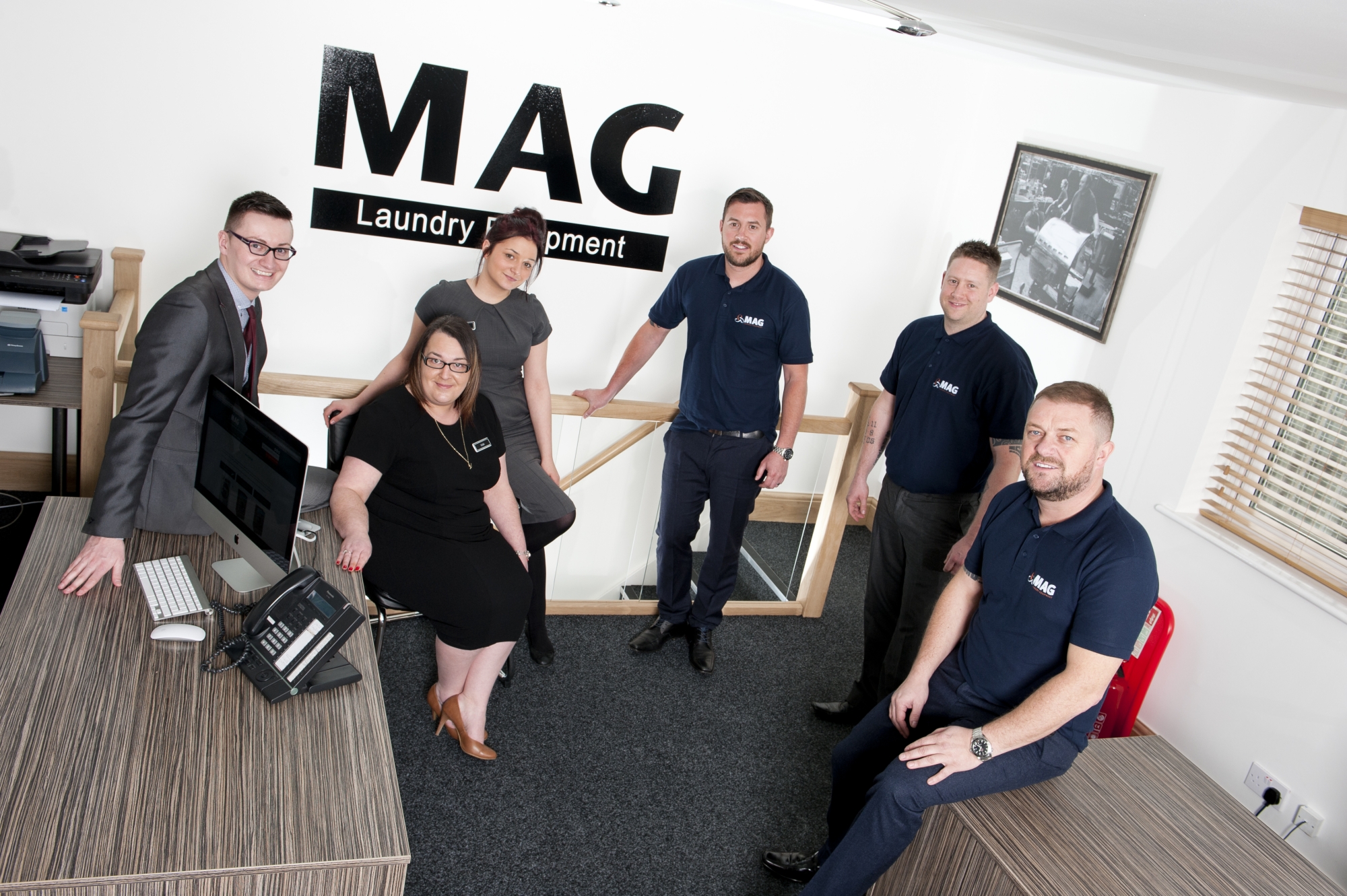 Spare Parts Department at MAG Laundry Equipment 
Workshop Area at MAG Laundry Equipment