Join the commercial laundry network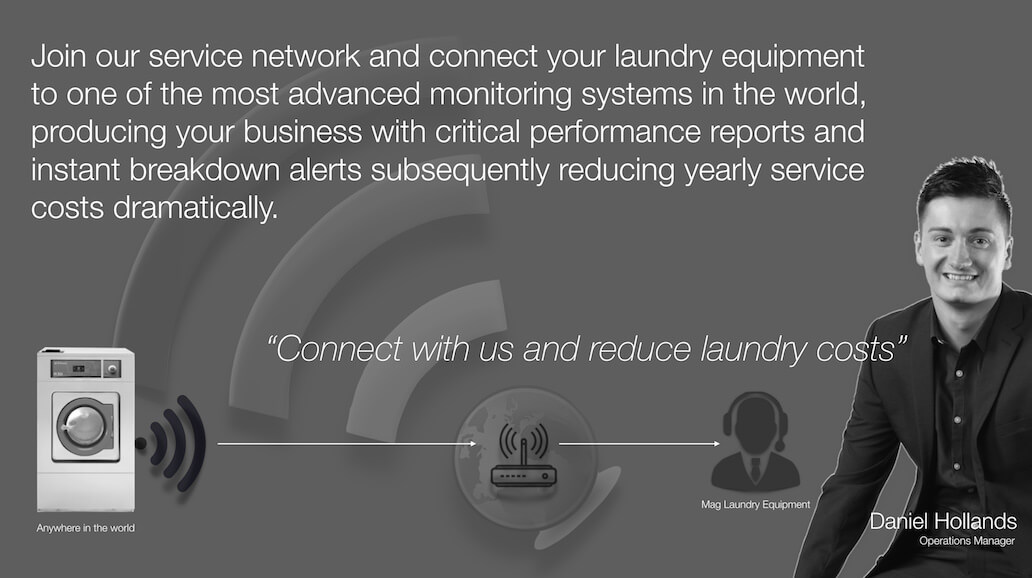 Join our service network and connect your laundry equipment to one of the most advanced monitoring systems in the world, producing your business with critical performance reports and instant breakdown alerts subsequently reducing yearly service costs dramatically. Our company is always evolving as the needs of our customers change and new opportunities are created.
At MAG you will enjoy the highest standards in service, technology, and developments in the industry.
"ALL OUR COMMERCIAL LAUNDRY PRODUCTS COME WITH (NCS) PORTS AS STANDARD"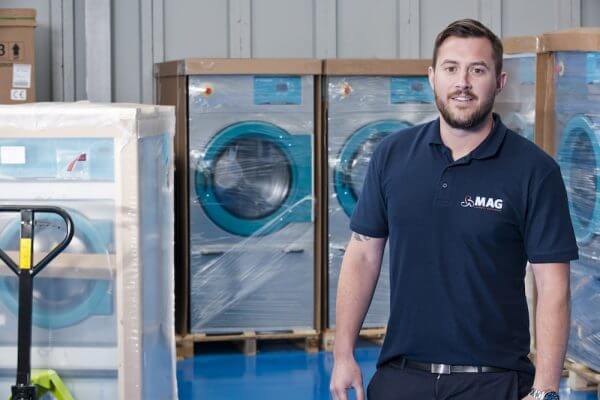 With that amount of saving up for grab, you will agree its got to be worth a chat with our sales team, who are factory trained on the functionality and performance of every laundry product we offer. At M.A.G we believe in constant innovation in the design of our machines, to achieve significant energy and water savings, critical points in today's environmentally conscious world. Our mission is to satisfy all the needs of a professional laundry competitively, working in the UK market. As a team of professionals, we are in daily contact with our customers, applying our corporate values in all areas: Innovation, Experience, Dialogue, and Professionalism. Email us.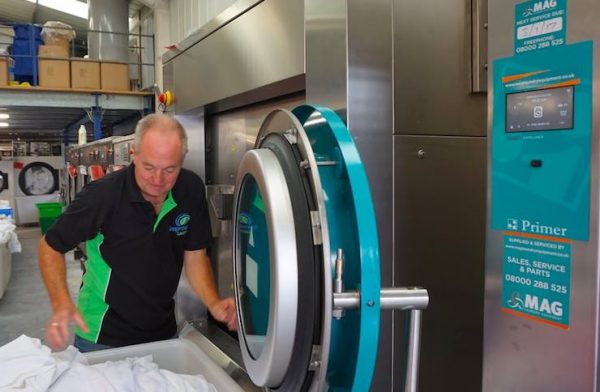 At MAG, we understand how important it is to your business to have reliable equipment and that any downtime can cause serious business problems. Our packages start at £25 per month and include all labour and all parts. We have a highly experiences team of laundry engineers and a seven-day cover, with a 24/7 helpline. You can call our service department for free on 0800 0288 525, seven days a week, 365 days a year. We ensure all calls go through to an operative, with no answer machine service, so you're never waiting for a callback.