Join our team today and become a part of it.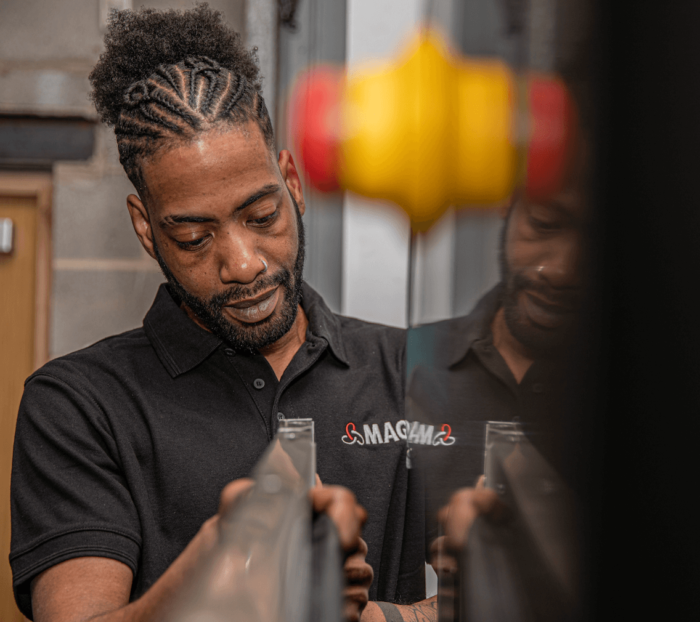 We are always recruiting experienced and trainee laundry engineers to join our award-winning service support team.
At MAG Laundry Equipment, you will have the opportunity to provide nationwide assistance to clients in the healthcare, hospitality, and public sector industries. Our company specializes in supplying, installing, and maintaining commercial and industrial laundry equipment such as washing machines, dryers, and ironing equipment. With over 8000 machines in more than 700 locations nationwide, MAG has established itself as a leader in this industry.
"If you're genuinely interested in maintenance and ready for an exciting challenge that involves travelling to different locations across the country to support our clients during machine breakdowns or routine service, then we want to hear from you."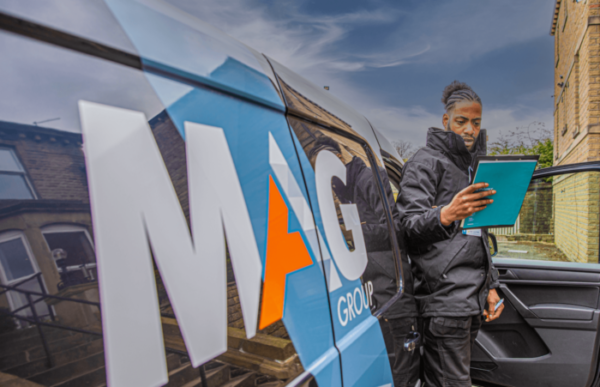 As a trainee laundry engineer, you can expect a comprehensive career path and support package, including extensive training opportunities in the UK and our manufacturing plant in Barcelona. This is an excellent opportunity for individuals who possess the necessary skills and interest to pursue a rewarding career in the field of laundry engineering.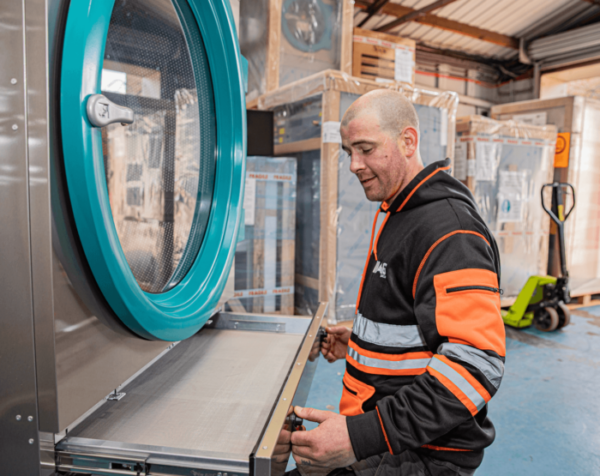 MAG has been a exclusive UK distributor for Primer laundry products for 13 years manufactured by Onnera.
Onnera, founded in 1922 and based in Barcelona, Spain, is a renowned global player in the industrial laundry sector. Over the years, the company has experienced substantial growth in its manufacturing capabilities, leading to the expansion of its facilities and workforce. Currently, the company boasts a team of 172 employees and operates on a total surface area of 14,000 m2. Moving forward, the company is committed to advancing its innovation and efficiency efforts, not only in terms of its range of state-of-the-art products but also in its overall business practices.
At our core, we believe that investing in our people has reaped enormous benefits for our customers.
Our team members share a common ethos instilled in us from the outset – that our customers are our future, and we take great care of them. We understand that every business is unique, and we take the time to get to know our customers' specific needs, challenges, and goals. By doing so, we are able to offer tailored solutions that best fit their individual requirements.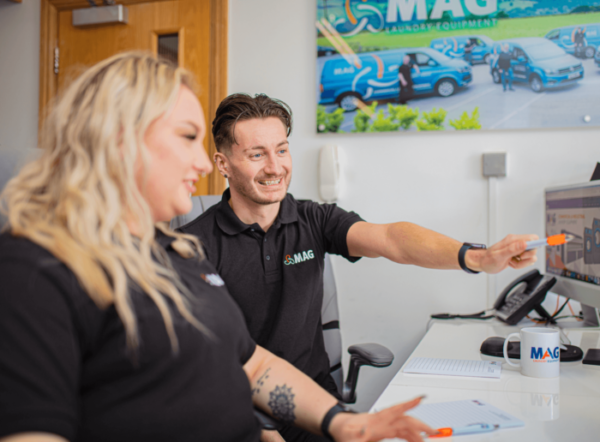 MAG Laundry Equipment is a rapidly expanding company that fosters a forward-thinking and positive environment. Our growth trajectory is driven by a dynamic and innovative team that is committed to staying ahead of the curve in the laundry industry. We strive to cultivate a work culture that promotes collaboration, creativity, and positivity, which fuels our drive to offer cutting-edge solutions to our clients.
Are you an individual who is passionate about shaping the future and is determined to excel in your career?
Do you crave an environment that is dynamic, innovative, and fosters creativity? If so, we would love to hear from you! We are always on the lookout for enthusiastic and self-motivated individuals to join our team. By joining us, you will have the opportunity to experience our fresh perspective on laundry equipment solutions and be a part of a vibrant work culture that values collaboration and positivity.
Take the first step towards a rewarding and fulfilling career with us by contacting us today. We can't wait to hear from you!