How To Save Money On Laundry Detergent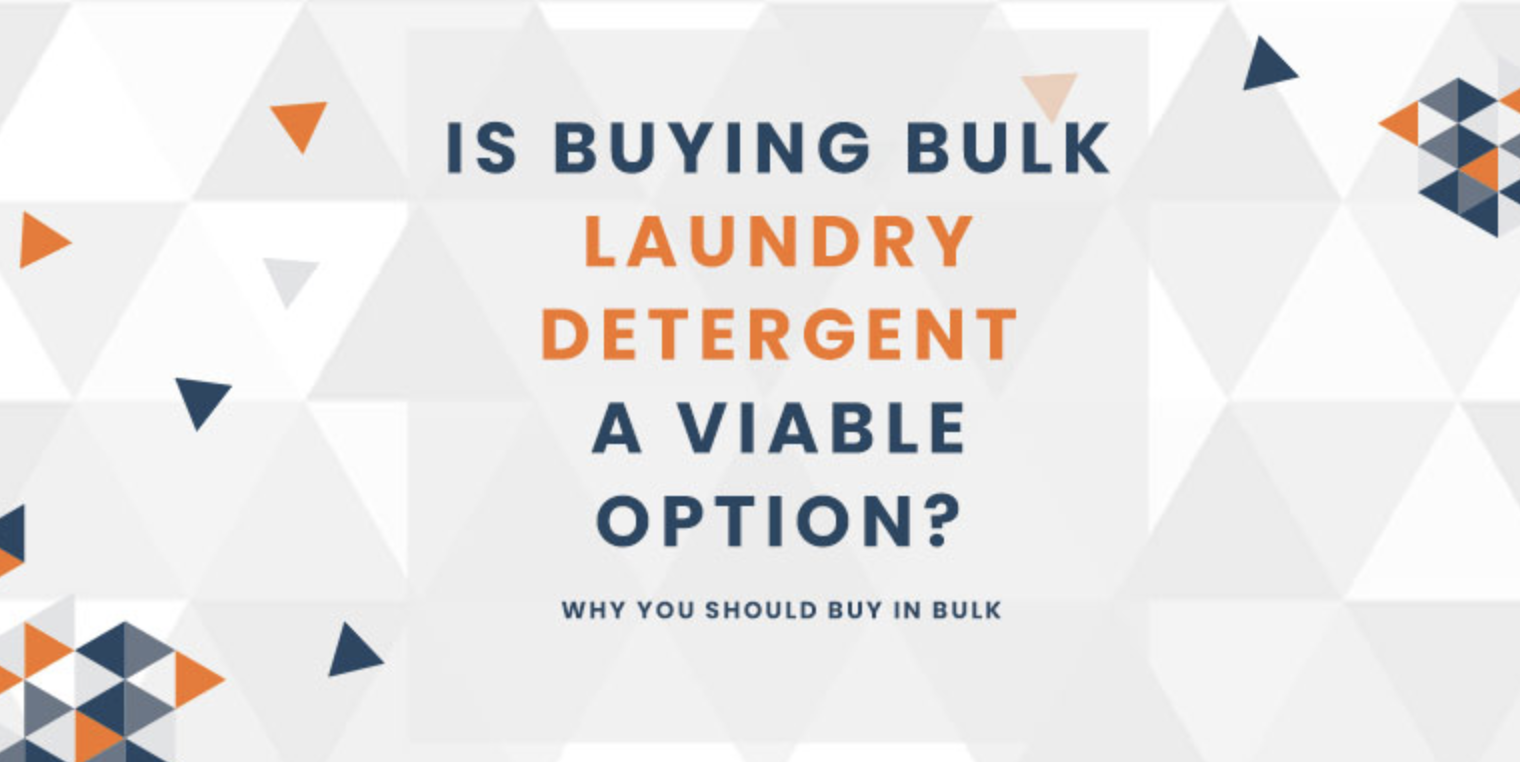 How To Save Money On Laundry Detergent
Introduction: How to save money on laundry detergent?
The best way to save money on laundry detergents is to order in bulk which can save you hundreds, or even thousands of pounds, in the long run. The other way to save on laundry detergents is to use the correct quantity. How do you measure the correct amount of detergent? Easy! Thousands of companies use auto-dosing units, they automatically pull the optimal measurement of liquid into the washing machine. This helps you avoid human error (pouring too much) and reduces waste in your laundry room.
Are supermarket and domestic detergents bad for my washing machine?
Washing powder and cheap detergents could be harming your commercial washing machine. There are different types of commercial laundry detergents specifically designed for different types of businesses, whether this is a care homes, hotels, sports clubs, vets, equine yards or other companies. Some detergents are gentle of fabrics and better for sensitive skin, while others are made to be strong and tough on stains. As well as being more affordable, the correct industrial laundry detergents for your application can also extend the lifespan of your industrial washing machines.
Time for a change?
We all know that detergent can be expensive, especially on a commercial scale, such as a laundry and dry cleaning business. One simple change, such as a new detergents supplier, could help you reduce costs and improve profits for your company. There is no harm in getting a quick, free comparison to make sure you are getting the best deal. Click here to contact a detergent specialist that can recommend the perfect products for you.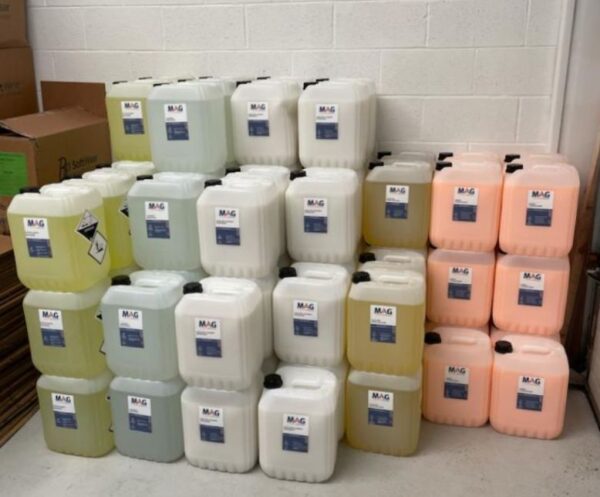 Why should you buy commercial laundry detergent in bulk?
If you have a little bit of storage space, then buying in bulk is a good way to save money as you can purchase more of the product for a better price. By stocking up, you ensure you always have a healthy amount of detergent to keep the show on the road in your laundry room. Many suppliers are still recovering from the pandemic with limited stock available on a first-come, first serve basis. You don't want to be left with dirty laundry, so we recommend you stay topped up. 
What size bottles can I buy detergents in? 
The more laundry and linen that you wash the more detergent you will use. The most popular bottle sizes are 10 and 20 litres in capacity, with 1,000-litre IBC tanks (intermediate bulk containers) available for bigger applications.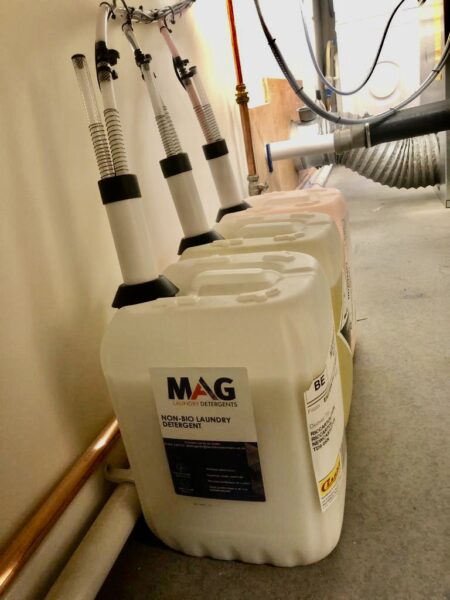 What are the 5 types of detergents?
The main types of laundry products used by businesses are detergents (bio or non-bio) and fabric conditioners. The emulsifier can be used to remove oils, grease, make-up, and fake tan and different destainers are used for whites and colours to remove dirt and stains. For the best wash results, speak with the friendly team at MAG Laundry Equipment to discuss the best detergents, hypochlorite, peroxide destainers and alkaline wash boosters that can benefit your business. 
Conclusion: Should You Buy Bulk Laundry Detergent? 
Let us recommend the best options for your business. Our sales team is available to help seven days a week on 01422 244733, or you can email detergents@laundrymachines.co.uk