How is an industrial washing machine different from a domestic one?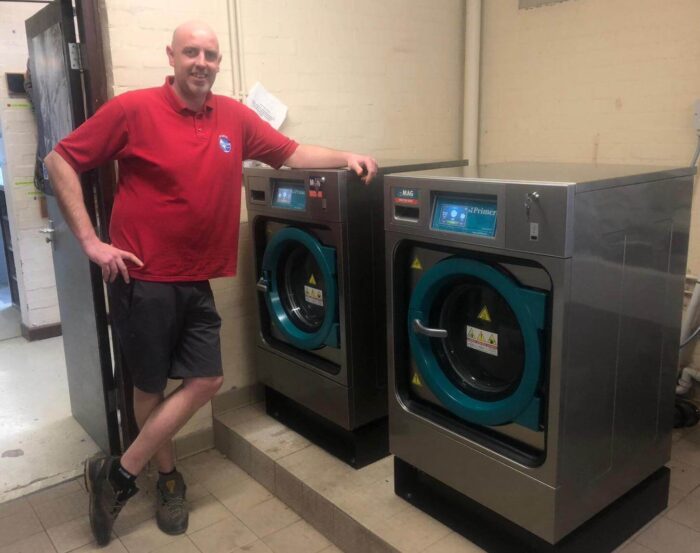 If you're looking to buy an industrial washing machine, it's essential to understand the differences between domestic and industrial models.
At Mag, we frequently receive questions about this topic. Industrial washing machines are designed for high-volume use and have more durable components made of stainless steel or iron. They also have a higher G factor, making them more efficient than domestic machines.
Our washing machines at Mag feature a market-leading T2 microprocessor, which offers maximum efficiency without compromising quality. It can be configured in 37 different languages, has a large 7″ touch screen, and includes ecological programs. It also includes free software to monitor wash cycles for traceability.
One of the essential features of  Primer washing machines is their ability to work using IoT with their own management system. This allows for remote management and analysis of data, improving efficiency and productivity. Our industrial washing machines are designed to meet the highest quality and environmental standards, with long service life, ease of installation, and high productivity.
Our high-speed models range from 11 to 120kg load capacities and feature an OPTIMAL KG intelligent consumption system, a soap dispenser with 4 compartments, and a hinged panel for easy access to components. They also connect to a water and detergent recovery tank, saving up to 70% annually.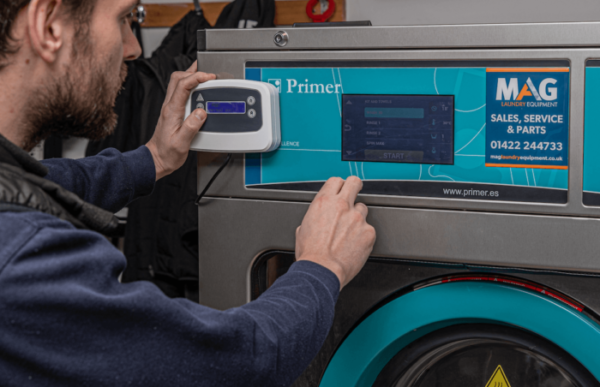 Industrial washing machines are ideal for high-volume settings such as launderettes, care homes, hotels, and sports clubs. It's crucial that they meet high-quality and environmental standards, have a long service life, and offer ergonomic and easy installation features to optimize the daily workload. Investing in an industrial washing machine can significantly improve the efficiency, profitability, and productivity of washing cycles, making it a necessary investment for any such establishment.
In comparison to industrial washing machines, domestic washing machines and dryers some models are only capable of processing 4-5 cycles per day. Industrial machines, on the other hand, can run all day, every day if required.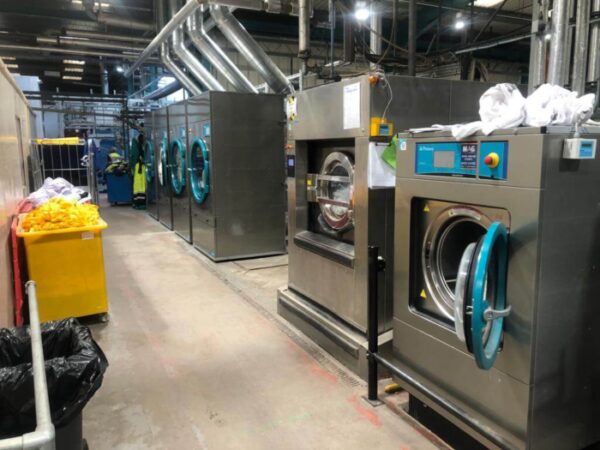 If you're looking for industrial washing machines, we've got you covered with a wide range of options starting from 8kg and going all the way up to 200kg. Our selection includes sizes such as 9kg, 10kg, 11kg, 12kg, 13kg, 14kg, 15kg, 16kg, 17kg, 18kg, 19kg, 20kg, 22kg, 23kg, 24kg, 25kg, 26kg, 28kg, 30kg, 35kg, 40kg, 50kg, 60kg, 100kg, 120kg, and 150kg.
To learn more about any of our industrial washing machines, please don't hesitate to get in touch with our knowledgeable sales team. They'll be happy to assist you and explain the key differences between domestic and industrial washing machines. Contact us today for more information!
If you're interested in more information or purchasing an industrial washing machine, Mag has a range of models that strictly comply with these characteristics. Contact us for more information or with any questions using the form below.