How care homes can minimise the spread of coronavirus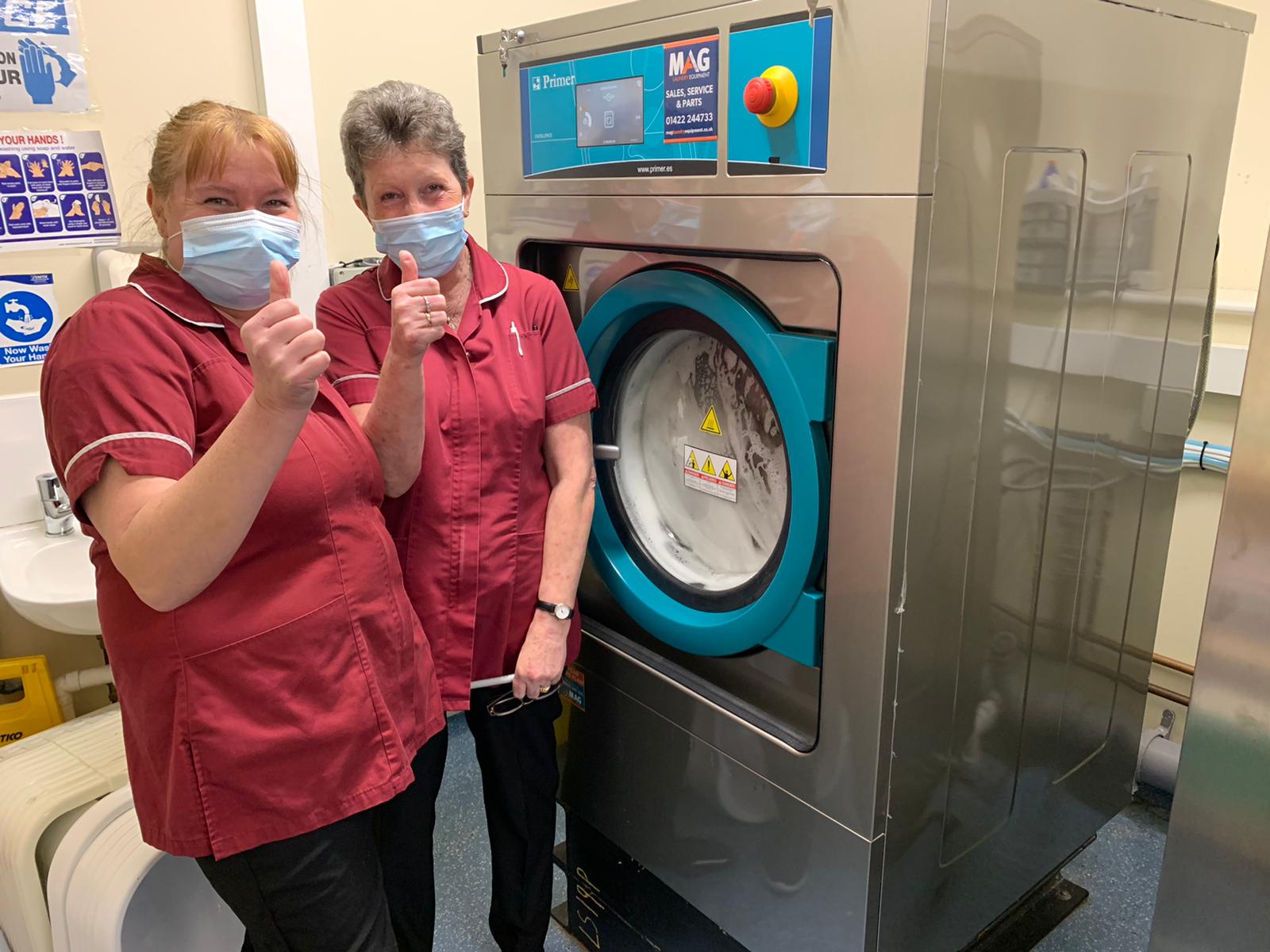 In response to the escalation of COVID-19, we have prepared some helpful advice on how care homes can minimise the spread of coronavirus through the laundry process.
Good laundry practice
With regards to general cleaning, the best way to minimise contamination is through expert-approved cleaners such as detergents and bleach, ensuring viruses that live on surfaces are eliminated. General practice within a care home should be to clean surfaces frequently such as door handles, remote controls and handrails.
Shaking dirty laundry to separate it before loading the washing machine should also be avoided. Simply bypassing this can help to protect residents within a care home, by minimising the possibility of dispersing potential viruses that are present on clothing through the air. It is also important not to separate laundry on the floor, but rather sort it immediately into designated trollies of clean and dirty items. This also saves a job when it comes to sorting colours, as specific trollies are helpful for managing the washing of different loads
Wearing protective clothing in the laundry room is something we would recommend too. Items such as safety gloves, glasses, aprons and slip-resistant footwear are helpful for protecting the health and safety of staff and residents.
Minimising contamination
There are several measures that can be taken to minimise the spread of viruses through the laundry process. Firstly, turn up the temperature! Research in Germany suggests that to kill a virus washing machines need to hold a temperature of 90°C for 10 minutes. Although washing at cool temperatures is eco-friendly, low temperatures are not effective for killing germs and bacteria, which in light of a health crisis such as the current coronavirus epidemic, needs to be reconsidered and closely managed. As advice changes, we can ensure care homes are provided with the information they need to re-programme machines themselves, or we can visit them under precautionary measures to account for social distancing to offer this service.
Secondly, our recommendation would be to tumble dry at a higher heat for 30 minutes. Kelly Reynolds, a germ researcher at the University of Arizona, advises that high heat drying for at least 20 minutes is the most effective way to kill viruses. These measures should now be taken on as standard to ensure the best possible chance of eliminating contamination through the laundry process.
Deep cleans
Not only is it important to consider how laundry is being stored, washed and what with, but it's also critical that care homes stay on top of cleaning the equipment they use on a daily basis. Deep cleans are essential to minimise the spread of any bacteria and viruses, with COVID-19 being no exception. We offer deep cleans to customers, which involve disinfecting all areas of the laundry machine including the doors, seals, washing drum, panels and touch screens. All disinfectant products are certified to European standards and meet the requirements applied to food, industrial, domestic and institutional areas. Regular deep cleans are important, not only for hygiene purposes but to ensure the machines remain in good working order and continue to function to capacity. Bacteria tends to lurk in the detergent drawer, rubber seals and washing drum. These areas should be regularly cleaned with hot clothes and appropriate sanitising and disinfectant solutions, along with cleaning areas such as the dryer lint filter on a daily basis.