Flatwork dryer ironers and wall ironers commonly used in laundries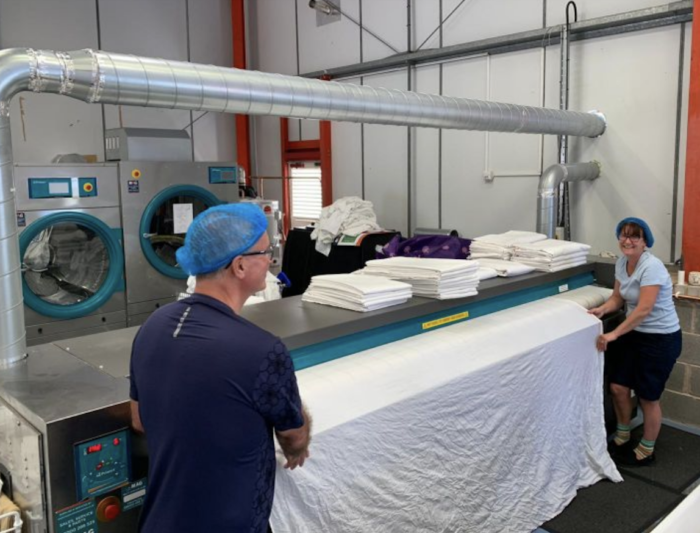 Flatwork dryer ironers and wall ironers are two types of laundry machines commonly used in businesses like hotels, hospitals, care homes, spa retreats and laundry services.
A flatwork dryer ironer is designed to process large amounts of flat laundry, including tablecloths, bedsheets, and small pieces while achieving the best quality ironing and final finishes. These machines feature a roll and heating system that enables simultaneous drying and ironing, optimizing the washing process.
In contrast, wall ironers are smaller machines that function solely as ironers, accepting a lower degree of residual moisture. While wall ironers are more straightforward and intuitive to operate, they are not as versatile as flatwork dryer ironers. However, the EXCELLENCE range in Primer is an exception, as it shares the same P programmer as flatwork ironers.
If you own a business that doesn't process large volumes of flatwork but still requires efficient ironing, a wall ironer may be the ideal choice. Wall ironers are cost-effective and can provide a controlled investment option, making them suitable for businesses that require a more budget-friendly option.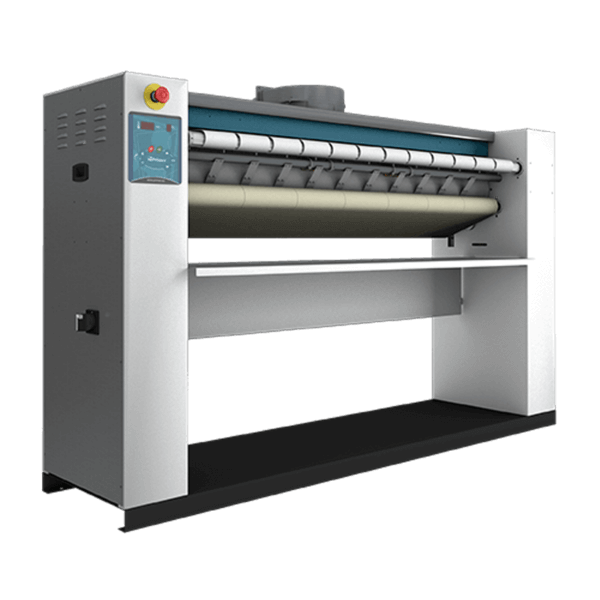 In summary, whether you need to process large amounts of flat laundry or require efficient ironing for smaller volumes of laundry, flatwork dryer ironers and wall ironers offer different benefits and can cater to different business needs.
The PRIMER flatwork dryer ironer boasts several strengths, making it a top choice for laundries. One of the key features of these machines is their ability to achieve high production capacities in small spaces. This makes them ideal for businesses that need to maximize their production output without compromising on space.
Achieve impeccable results with your flatwork using commercial drying irons, ideal for hotels, guesthouses, spas, care homes, and any other business that requires linen to be finished to a high standard.
PRIMER flatwork dryer ironers are easy to maintain thanks to their simple and reliable mechanics. They are constructed using only the highest quality components available, ensuring a long-lasting and efficient machine that can withstand heavy use over time. Using flatwork dryer ironers and wall ironers in an industrial laundry and dry cleaner is essential for achieving top-quality results. PRIMER's machines, specifically designed for this purpose, provide the highest quality in the drying and calendering process.

Maintaining control over the entire laundry process, from start to finish, is crucial for ensuring optimal hygiene and disinfection of garments, as well as impeccable finishes. PRIMER's machinery guarantees exceptional quality, productivity, and energy efficiency, making it a worthwhile investment for businesses that have their own laundry space.
By utilizing flatwork dryer ironers and wall ironers, industrial laundries and dry-cleaners can streamline their laundry process, save time and resources, and provide their customers with the highest quality results. With PRIMER's specialized machines, businesses can achieve outstanding quality and efficiency, leading to greater customer satisfaction and, ultimately, increased profitability.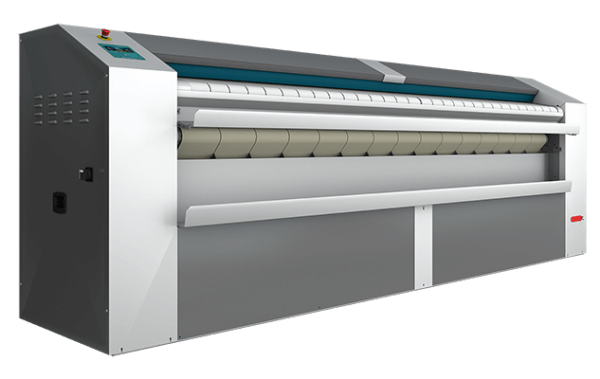 These machines come in several sizes, including models with roller diameters of 325mm, 500mm, and 650mm. The 325mm and 500mm models are designed to provide the perfect finish on sheets, tablecloths, napkins, and pillowcases while significantly reducing production time. The 650mm models, on the other hand, are optimized for achieving a professional finish on larger volumes of clothes to be dried and ironed.
In summary, PRIMER flatwork dryer ironers offer superior production capacity in a compact design, reliable and easy-to-maintain mechanics, and high-quality components for long-lasting use. With multiple size options to choose from, these machines can provide the perfect finish for a wide range of laundry items, making them an excellent investment for businesses in need of efficient and high-quality laundry equipment.
For those who are new to researching commercial equipment, it's important to note that wall ironers, also referred to as press machines, ironing presses, rotary ironers, drying ironers, flatwork drying ironers, roller irons, and finishing tables, are all different types of equipment used for ironing and finishing textiles.
MAG Equipment is the exclusive distributor of Primer commercial laundry equipment in the UK and Ireland, making it a trusted and reliable supplier for businesses nationwide. With a focus on efficiency and reliability, MAG Equipment provides innovative solutions that cater to the diverse needs of companies across various industries. For more details, brochures and prices, please contact us on the form below.
Mag Equipment provides professional laundry solutions, including nationwide service support and financing options such as lease purchases and rentals.