Energy-efficient laundry equipment could save you over £12,000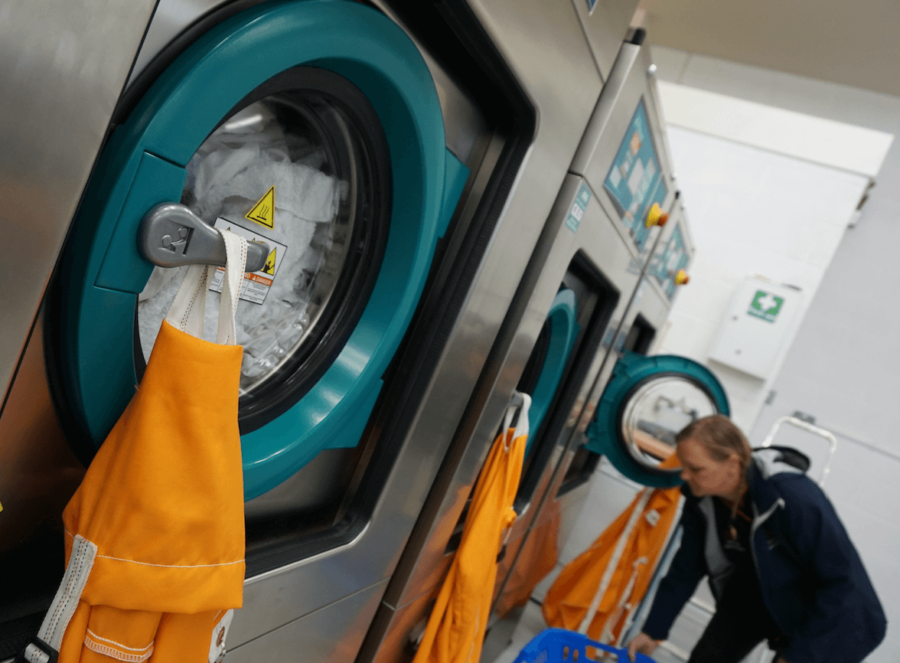 Did you know energy-efficient laundry equipment could save you over £12,000 across its lifespan?
Introduction: What is the Role of Energy in our Daily Lives?
The world's energy consumption is growing by 2.2% every year. This means that we need to be more efficient in our use of energy and water. We need to find a way to generate clean energy and use it efficiently to reduce the impact on our environment.
We need to know how much energy we're using and where it's coming from. You can save money on your utility bills while being more efficient with consuming these resources.
What are the Benefits of Reducing Energy Usage?
The benefits of reducing energy usage are numerous and can be seen in various aspects of life. The most important benefit is the environmental one. For example, by using renewable energies such as solar power plants, we will reduce the amount of pollution that is released into the atmosphere, which is a major environmental problem.
Economic benefits are also important to consider when thinking about reducing energy usage. As we use less energy, our utility bills will be lower and we will have more money to spend on other things that matter to us.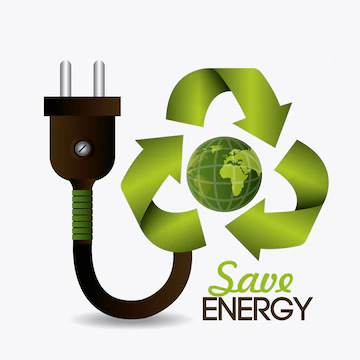 How Energy-Efficient Laundry Machines Can Save You Money
Laundry is a day-to-day task for many businesses. Inefficient machines can cost you a lot of money in the long run. There are some great machines out there that have been designed to be more energy efficient, which can save you money on your utility bill each month and help reduce your carbon footprint too!
Our washing machines here at MAG have a high spin speed and G Factor of 450G that results in reduced tumble-drying times as maximum water is extracted. With low water consumption, the standard washing programme consumes less than 82 litres of water per kg and cycle. Intelligent consumption automatically adjusts the usage of water and detergents for optimal efficiency. As part of our commitment to the environment, we've launched a water recovery system that recycles up to 70% of water. When combined with our fully programmable software, you can edit and save wash cycles and programs suiting your business requirements.
"One very positive benefit is we are getting a minimum of 30% reduction in cycle time per wash. The machines are also considerably quieter than our others."
Our tumble dryers here at MAG allow you to control temperature, airflow and cycle times. Their smart features all work together to create maximum efficiency as well as an anti-wrinkle cooldown at the end of the cycle, making ironing easier. As well as the efficient drum and lint filter that improves airflow, they have optional extras for improved performance and efficiency: smart dry technology, an intelligent humidity sensor, an integrated fire extinguishing system for improved safety, and double-door glass to retain heat and improve drying times.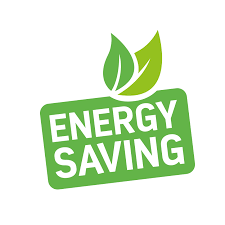 The durable stainless-steel drum has a longer life span than other leading brands, and the reversing drum action helps laundry and linen dry quicker, dry evenly, and prevent tangles. The efficient air recirculation system means shorter drying times and less energy consumption. Thermal insulation and insulated panels help to prevent heat escaping.
Our energy-efficient washing machines and tumble dryers can operate from as little as 12KW per hour. Much better than other leading brands, which run at 44KW per hour. Over 12 months, many of our clients have saved thousands of pounds in running costs.
What to Look for in an Energy-Efficient Laundry Supplier
A laundry supplier is an important partner for any business, and it is important to choose the right one. There are a few things you should look out for when it comes to water efficiency and energy efficiency in a laundry supplier.
The first thing you should look for in an energy-efficient supplier is their commitment to energy efficiency. The next thing that you need to pay attention to is their reviews, as you want to make sure that the company has a good reputation and trading history. At MAG Laundry Equipment, we often get glowing reviews and have a good rapport with our clients, take this review from Best Western Hotels as an example: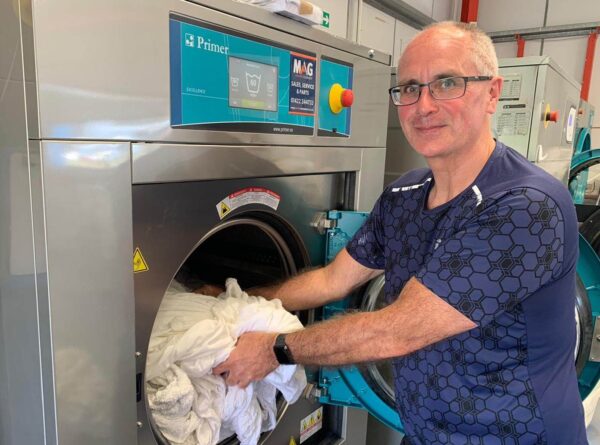 "'Having run our own in-house laundry for the last 33 years and need to add to our capacity, we decided to have a look at the market for replacement machines. MAG were put forward as a potential supplier, and we placed an order for a Primer 26kg commercial washing machine as a first step. Our decision was based on the competitive quote and attentive no-nonsense approach to our enquiry. The machine has now been running for several weeks, and I'm absolutely sure we made the right decision. The installation and subsequent operation of the equipment has exceeded my expectations and those of the operatives using it. I have no hesitation in recommending MAG or the equipment, both of which I feel offer great value for money! Having placed our second order within weeks is testimony in itself. One very positive benefit is we are getting a minimum of 30% reduction in cycle time per wash which is an unexpected major benefit. The machines are also considerably quieter than our others. Once again, well done and many thanks."  
Conclusion: Why It's Time to Stop Wasting Your Water
Water is the most important resource in the world, and we shouldn't be wasting it. We should be using water efficiently and responsibly. You might not think that you're being wasteful, but the truth is that we all are. 
The average person can use up to 150 gallons of water per day. This includes everything from taking a shower, washing dishes, watering plants, and flushing the toilet. When operating a commercial washing machine all day long, saving a little each day can save a lot. 
That's why minimising our water usage where we can and where we might not necessarily realize we're overusing it is a great first step in being eco-friendly and minimizing costs at this difficult time.
Get in touch with MAG Laundry Equipment to see how you can reduce the water and energy usage in your laundry room.