Different Types of Commercial and Industrial Laundry Equipment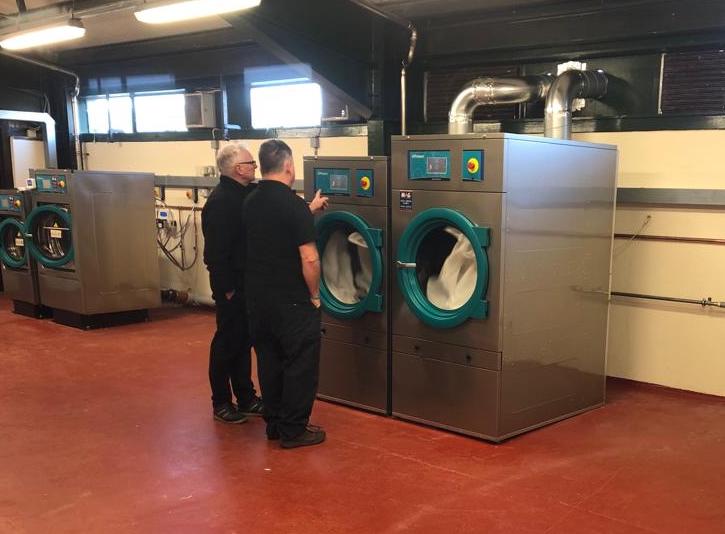 Business Owners, Here are Different Types of Commercial and Industrial Laundry Equipment You Can Use To Save Time & Money
FAQ – Can My Business Use Commercial Laundry Equipment?
Yes! Commercial laundry machines are used within a wide variety of businesses, including care homes, hotels, spas, caravan parks, holiday parks, campsites, football clubs, vets, hospitals, prisons, launderettes, equine stables, and many different companies. Whether your organisation is small, medium or large, MAG Laundry Equipment can recommend commercial laundry equipment to meet your budget and requirements.
Introduction: Why is It Important to Choose the Right Commercial or Industrial Laundry Machine?
Laundry machines are a must-have for any business dealing with laundry and linen. It not only saves time and energy but also helps to reduce the risk of infection in the workplace.
Choosing the right laundry equipment is important because it will determine how much time and money you will spend on your laundry. It is also important to choose the right machine for your business because it will affect the quality of your laundry service.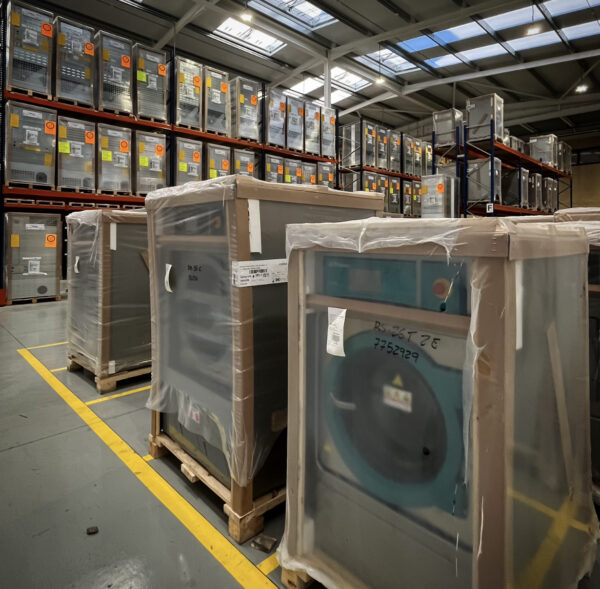 Commercial laundry machines are not only used for laundering clothes but also for cleaning duvets, table cloths, bulky items, large volumes of laundry and other fabrics that are too big to handle in a non-commercial setting.
Different Types of Commercial and Industrial Laundry Machines
A commercial laundry company is not complete without a washer and dryer.
There are many types of laundry equipment on the market, but the most popular would be: commercial and industrial washers and dryers.
You can go through the different types of machines in each category in more detail here, so you can find what best suits your needs:
Commercial & Industrial Washing Machines:
commercial-washing-machines/
Commercial & Industrial Tumble Dryers:
*Bonus* Commercial Roller Ironing & Drying Machines:
www.maglaundryequipment.co.uk/rotary-drying-irons/
Benefits of Using Commercial & Industrial Washers & Dryers for Your Business
Commercial washing machines are a great way to save time, money, and effort.
They are used in many industries such as restaurants, hotels, hospitals, and many more.
Industrial dryers are also a great way to save time, money, and effort. They are typically used in industries such as food processing plants, industrial laundries, and other similar businesses.
Conclusion: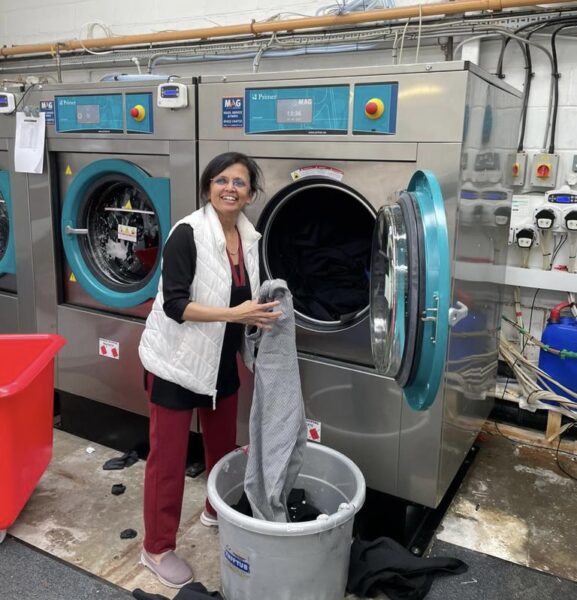 Best Types of Laundry Equipment for Small-Scale Businesses and Large Facilities
Laundry is a service that is used by many small-scale businesses and large facilities. It can be difficult to find the best type of equipment to use in this industry, but some key factors can help you make your decision easier.
– How often is the laundry done?
– How often do you need to wash bulky items (towels/ blankets)?
– Do you need to deep clean any items (sports uniforms/ work clothes)?
The type of laundry equipment that a business should buy depends on the size of the business. Small-scale businesses will have different needs than large facilities.
If you are a small-scale business, then you should think about buying smaller machines like commercial washers and dryers. These machines are more affordable and they take up less space. Large facilities need to buy industrial washing machines and dryers because they need to perform more in less time with quality results.
Laundry equipment for businesses is a big investment. You want to make sure you are choosing the right machines for your business needs.
We hope this guide has helped you choose the best type of laundry equipment for your needs, whether it's a small-scale business or a large facility.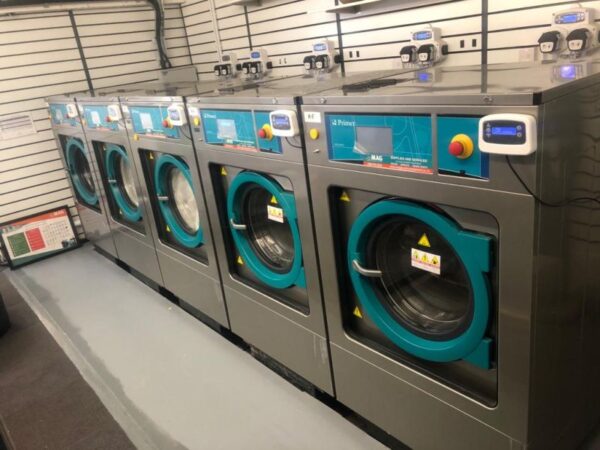 Any other questions about commercial laundry machines?
Contact MAG Laundry Equipment for more information on 01422 244733
or sales@laundrymachines.co.uk. Our friendly team can support you with high-quality, trustworthy, affordable commercial laundry machines.