Choosing the Right Equipment for Your Laundry Business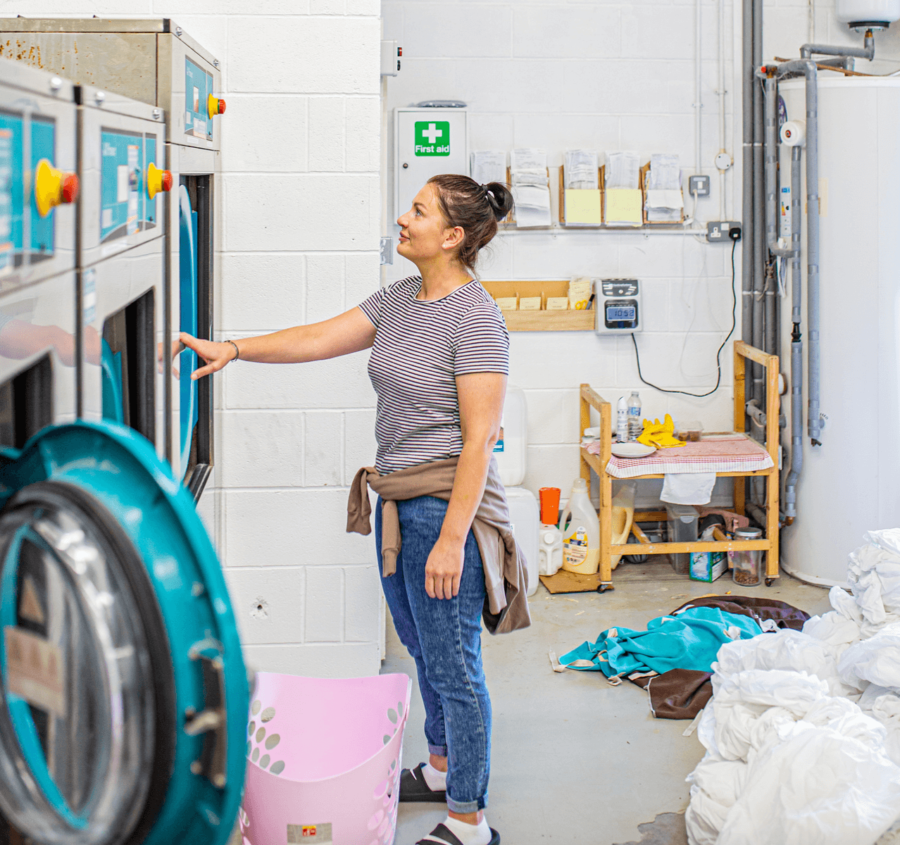 Starting a new laundry business is an exciting venture, but it comes with a host of decisions to make, especially when it comes to selecting the right commercial equipment. Budget constraints are undoubtedly a factor, but equally crucial is choosing equipment that can efficiently handle the tasks your business demands.
At MAG Equipment, we understand the challenges that new laundry businesses face. With years of experience in the commercial laundry industry, our team is here to guide you through the process of setting up the ideal laundry facility. Here's how we can help:
1. Tailored Solutions for Every Need: Your laundry business is unique, and so are its requirements. Whether you're serving student accommodations, caravan parks, apartment blocks, launderettes, hair salons, hotels, shared housing, or stable yards, we can work with you to design the perfect equipment setup.
2. Financial Peace of Mind: One of the biggest hurdles for new businesses is managing their finances. That's where our flexible rental plans shine. We offer fixed monthly payment options over terms ranging from two to eight years. This allows you to plan your finances effectively, with no upfront capital required.
3. Reliability and Efficiency: Say goodbye to unexpected repair bills. Our state-of-the-art, energy-efficient machines not only reduce your carbon footprint but also minimize downtime, ensuring your business runs smoothly.
4. Hassle-Free Setup: We understand that your time is valuable. That's why we provide free delivery and installation, taking care of all the logistics so that you can focus on what matters most—growing your business.
5. Price Stability: Worried about fluctuating costs? With our payment plans, you won't encounter any price increases or inflation-related surprises. Your monthly payments remain fixed throughout the contract.
6. No Upfront Costs: Starting a new business is capital-intensive, and every penny counts. That's why our rental plans require no upfront deposit or lump sum payment, making it easier to manage your initial financial commitments.
7. Proven Success: MAG Equipment boasts an impressive 97% approval rate with new startups, a testament to our commitment to helping businesses like yours thrive.
Don't let the challenge of choosing the right equipment deter you from pursuing your laundry business dreams. Partner with MAG Equipment and take advantage of our flexible rental plans tailored to your unique needs. Whether you're launching a new venture or upgrading an existing one, our experienced team is here to support your success. Start your journey with us today.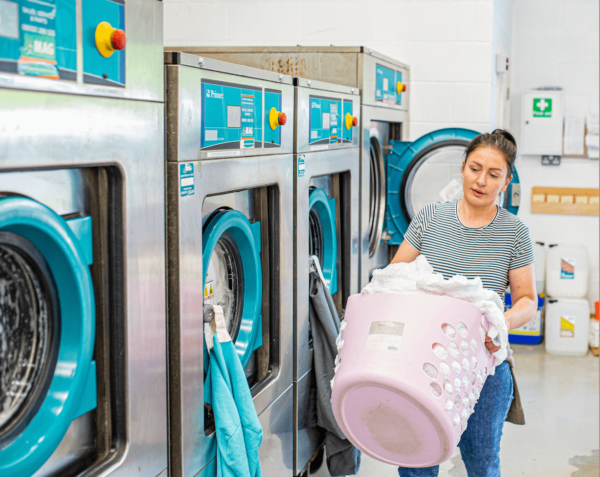 Q1: What types of laundry businesses do you cater to?
A1: We serve a diverse range of laundry businesses, including student accommodations, caravan parks, apartment blocks, launderettes, hair salons, hotels, shared housing, and stable yards. No matter your niche, we have solutions to meet your needs.
Q2: How can I determine which equipment suits my laundry business?
A2: Our experienced customer service advisers can assist you in planning the ideal layout and equipment selection based on your specific requirements. We'll work closely with you to ensure you have the best setup for your business.
Q3: What are the advantages of your flexible rental plans?
A3: Our rental plans offer several advantages, including fixed monthly payments over customizable terms (2 to 8 years), no upfront capital requirements, price stability throughout the contract, free delivery, free installation, and energy-efficient machines that reduce operating costs.
Q4: Are there any hidden costs or surprises in your rental plans?
A4: No, our rental plans are transparent, and there are no hidden costs or surprises. Your monthly payments are fixed for the duration of the contract, providing financial predictability.
Q5: Do you offer any warranties or maintenance services with your equipment?
A5: Yes, our equipment is designed for reliability. We provide maintenance services and handle any necessary repairs, ensuring your business experiences minimal downtime. Our goal is to keep your laundry operations running smoothly.
Q6: Is the approval process for new businesses complicated?
A6: Not at all. We have a high approval rate of 97% for new startup businesses. We understand the challenges faced by new entrepreneurs and aim to make the process as straightforward as possible.
Q7: How do I get started with your rental services?
A7: Getting started is easy. Simply reach out to our team, and we'll schedule a consultation to discuss your specific needs and guide you through the rental process. We're here to support you every step of the way.
If you have any more questions or need further information, don't hesitate to contact us. We're committed to helping your laundry business succeed.
for more details on lease or rental options contact us