Choosing Commercial Laundry Equipment for Care and Nursing Homes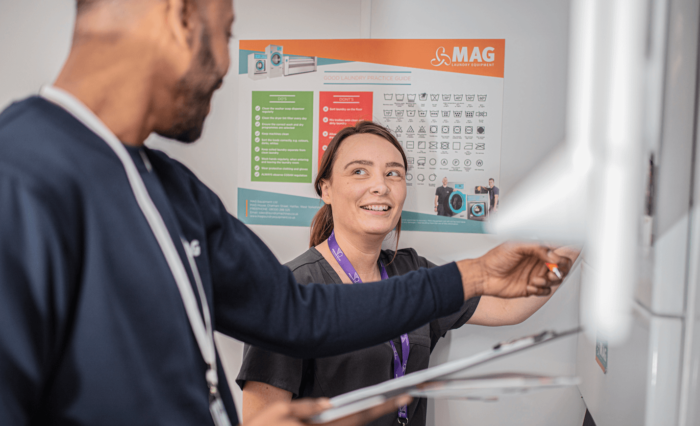 As technology continues to advance, it can be challenging to determine which equipment is suitable for your organisation. In this article, we'll provide some guidance on selecting commercial laundry equipment for care and nursing homes.
At MAG Laundry Equipment, we recognise that caring for residents is your top priority. With our decades of experience in the healthcare industry, our commercial laundry equipment boasts the latest technology and is ideal for care and nursing homes.
For care, hospice and nursing home settings, we recommend a Primer commercial laundry equipment, which is designed for large loads and prevents contact between clean and contaminated linens. The Primer commercial washing machines should be paired with our industry-leading industrial tumble dryers from the Primer Excellence range, specifically designed to handle large and bulky items such as duvets, sheets, and residents' personal garments.
Care homes often face the challenge of dealing with incontinence and fouling, which is why we suggest using gravity/sluice washing machines. For items that are difficult or unsuitable to wash, our ozone cabinets offer an affordable and effective solution for odour elimination and disinfection. Commercial washing machines in our product line are equipped with a sluice feature that performs a pre-wash to effectively eliminate dirt and incontinence at the beginning of the washing cycle.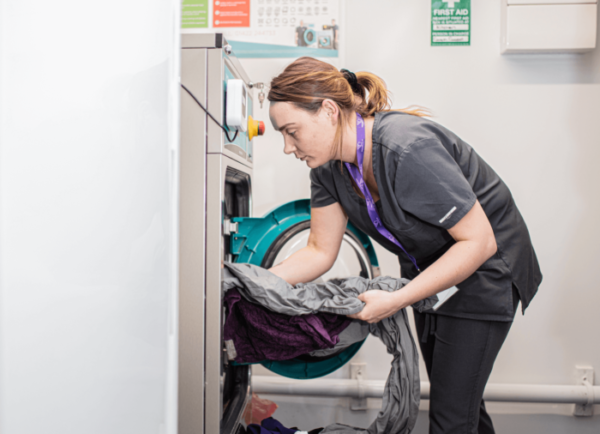 Following this pre-wash, the machine proceeds with the main wash to provide a thorough cleaning. With the use of our reasonably-priced detergents, even stubborn odours and stains can be removed, resulting in exceptional washing results every time. Additionally, all of our commercial machines are furnished with complete thermal disinfection programs as a standard feature.
Ensuring that the necessary equipment in a Care Home setting adheres to the Water Regulations Advisory Scheme (WRAS) Category 5 wastewater regulations is crucial in preventing the entry of contaminated water into the water supply.
At MAG Laundry Equipment, we offer a range of professional, commercial, and industrial laundry equipment customised to your specific requirements. Count on us to suggest the most suitable options for you and provide excellent value and assurance.
Our goal is to enhance your business's efficiency by providing cutting-edge appliances and tailored service packages that optimize laundry results while minimising downtime. We offer all types of commercial laundry equipment, including washing machines, dryers, and ironing systems, to cater for both nursing and care homes of all sizes.
At MAG Laundry Equipment, we offer cost-effective rental or purchase options for all commercial laundry and infection control systems, backed by competent and qualified engineers available 24/7, 365 days a year. We can recommend the most suitable machine choice, laundry layout, clean and soiled laundry demarcation, disinfection, safe handling, and standard operating procedures to meet your specific needs.