Benefits of auto-dosing in the laundry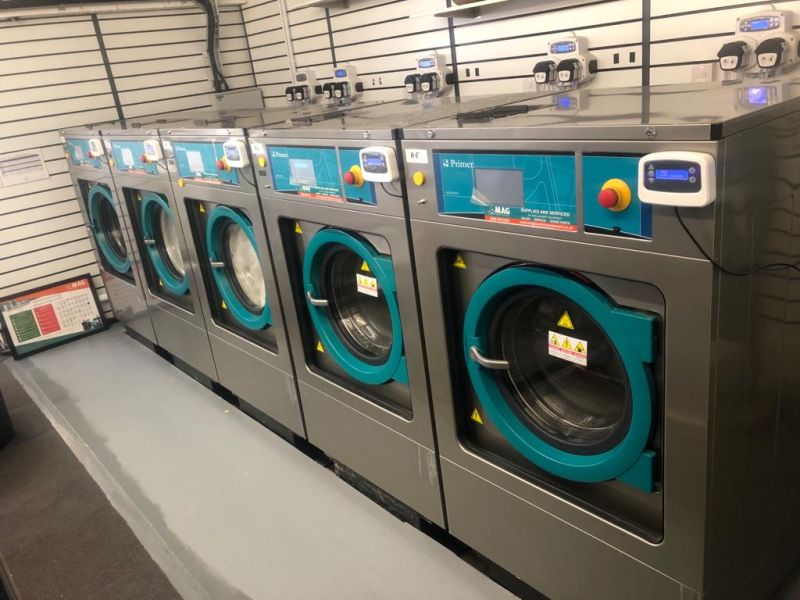 If you run commercial laundry, you will know the importance of using the right chemicals in the right quantities.
With the highest infection control standards as s priority, you must ensure every item is cleaned correctly. This must happen no matter how big the wash is or how often you use your machinery.
Keeping track of what detergents and other chemicals you need to apply each time can be complicated. This is where you will appreciate the benefits of auto-dosing.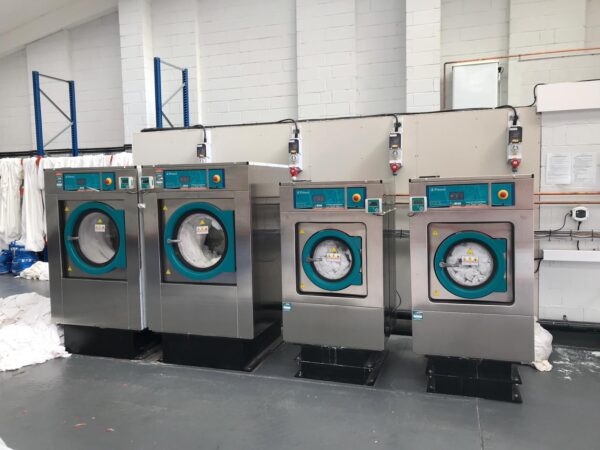 MAG laundry dosing systems are set up to precisely doses detergent into your machine every time for the best wash quality. In Healthcare and care homes, we set these based on the type of nursing care to ensure the right wash quality.
MAG laundry auto-dosing systems are also suitable for all laundry operations in Care Homes, Healthcare, Hotels, Veterinarian, Equestrian, Offshore, Industrial, Sports clubs or MOD,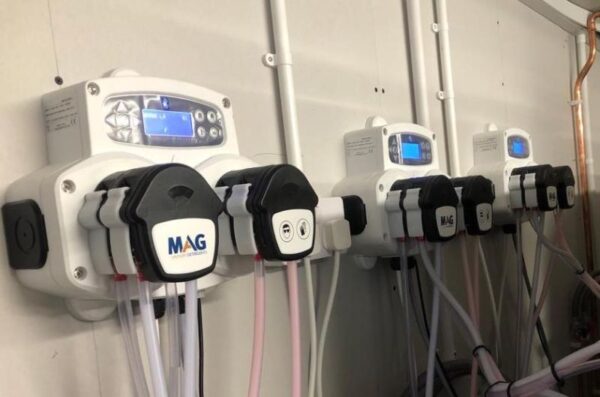 MAG industrial laundry detergents are available as liquids working with our auto-dosing systems, they are competitively priced, and you can bulk purchase outright or pay monthly. For an initial discussion on this or any other laundry topics, contact MAG.
Benefits of MAG dosing systems:
Cost-effective as the system doses the right amount of chemical every time, so there is no guesswork
Reduced chemical handling to remove the likelihood of spills and direct contact with the chemical
Reduces the temptation of theft 
Using MAG laundry equipment, MAG auto-dosing, and MAG detergents negates the conflict of interest of using different suppliers when problems occur.
Multiple pumps can be used for different types of detergents, such as bio and non-bio.
Using the correct level of detergents in auto-dosing will ensure clothes and linen last longer.
Using auto-dosing is environmentally friendly.
With auto-dosing, the machines will use less water, and there will be less foam.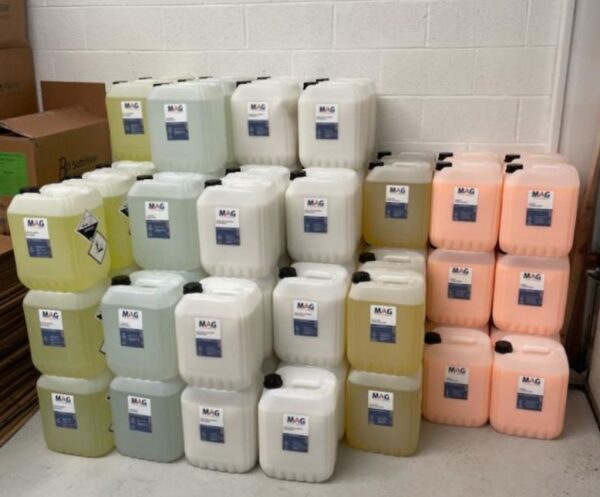 For further details or a free assessment on your laundry, please contact one of our detergent team on 01422 244733
.