Industrial Laundry Machines
Up to 200kg load capacity
THE MOST EFFICIENT WASHING MACHINE ON THE MARKET ☆☆☆☆☆
These amazing commercial washing machines from Primer in the LS range, including models 11, 14, 18, 25, 35, 45, 60 and 120kg, all offer an incredibly high spin rate at 1100rpm. Every one of these high-quality commercial washing machines are manufactured in durable, long-lasting stainless steel, from the body down to even the drum and the tub; this provides a better-quality material that other manufacturers, increased resistance to external agents which lengthens the washer life and prevents corrosion, not to mention that it gives it an elegant look that you don't get from anything but stainless steel.
Not only are these machines well-made and durable, each unit contains a touch control microprocessor that has a touch screen, a ton of functions and features, and is easy to program which allows you to save as much energy as possible. The LS range of washers also offer the necessary features to be able to use the WET CLEANING system, which may ultimately lead to a reduction in costs as well.
Not only this but these amazing machines are also easy to maintain with easy to access mechanical parts and screen control that allows you to check your history of technical menus, has failure self-diagnosis systems, alarms and more so you know when there's a problem. Add one of these hard-working LS commercial washing machines to your business and see firsthand the quality, and durability, of the unit immediately.
Specially designed for those laundries where the quality of the process and the energy and water savings are a priority.
Its advanced design and technology, together with its wide range of options and accessories, have an important effect on the energetic efficiency and on water and chemicals saving, reducing its production costs and increasing the business productivity.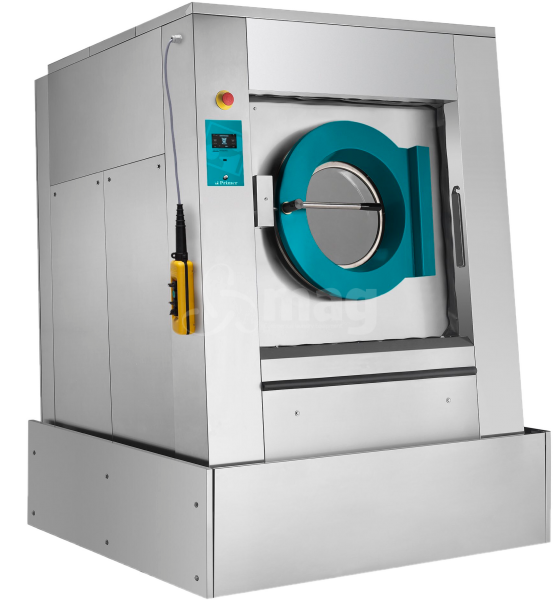 More information & prices