Primer commercial laundry equipment 
M.A.G Exclusive distributor in the UK ✓
AN ECOLOGICAL REVOLUTION FOR A MORE SUSTAINABLE WORLD
Primer is well aware of the brand's commitment to the environment. In order to find the perfect balance between Innovation, Efficiency and Savings, Primer has made, in recent years, a serious investment to developing high-tech features in each of the new

ECO-ENERGY

range of washers, dryers and ironers. This has resulted in a new generation of efficient and technologically advanced products for the user.
PRIMER commercial laundry equipment is a part of the ONNERA Group, an important group that markets its products over five continents. It has 10 manufacturing plants that are strategically distributed around the world (Spain, France, Poland, Turkey, China and Mexico and the UK) with over 1700 professionals able to offer a wide variety of solutions adapted to meet the needs of each individual market.
By constantly improving the efficiency of our products, we have delivered

energy savings up to 40% in some laundries!

With that amount of saving up for grab, you will agree its got to be worth a chat with our business development team, who are factory trained on the functionality and performance of each and every laundry product we offer
A COMPREHENSIVE SOLUTION FOR WASHING-DRYING & FINISHING.

TAKE A LOOK AT THE VIDEOS BELOW.
Our products are specially designed to meet the needs of our clients: hotels, restaurants, industrial laundries, hospitals, care homes and small laundry rooms.
The new and complete range of

ECO-ENERGY

washer-extractors with a high technological component include high, medium and low-speed models for small communities, as well as a range of barrier washers, always looking for minimum water and energy consumption in their design.
The versatile and increased range of

energy efficient

industrial dryers offers models for all types of businesses and spaces.
For flatwork drying and ironing, PRIMER has a wide range of ironers, wall dryer-ironers in different roll sizes and compact ironers with complete folding, and stacking of the linen.
PRIMER completes this wide range of finishing equipment, presses, trolleys, etc.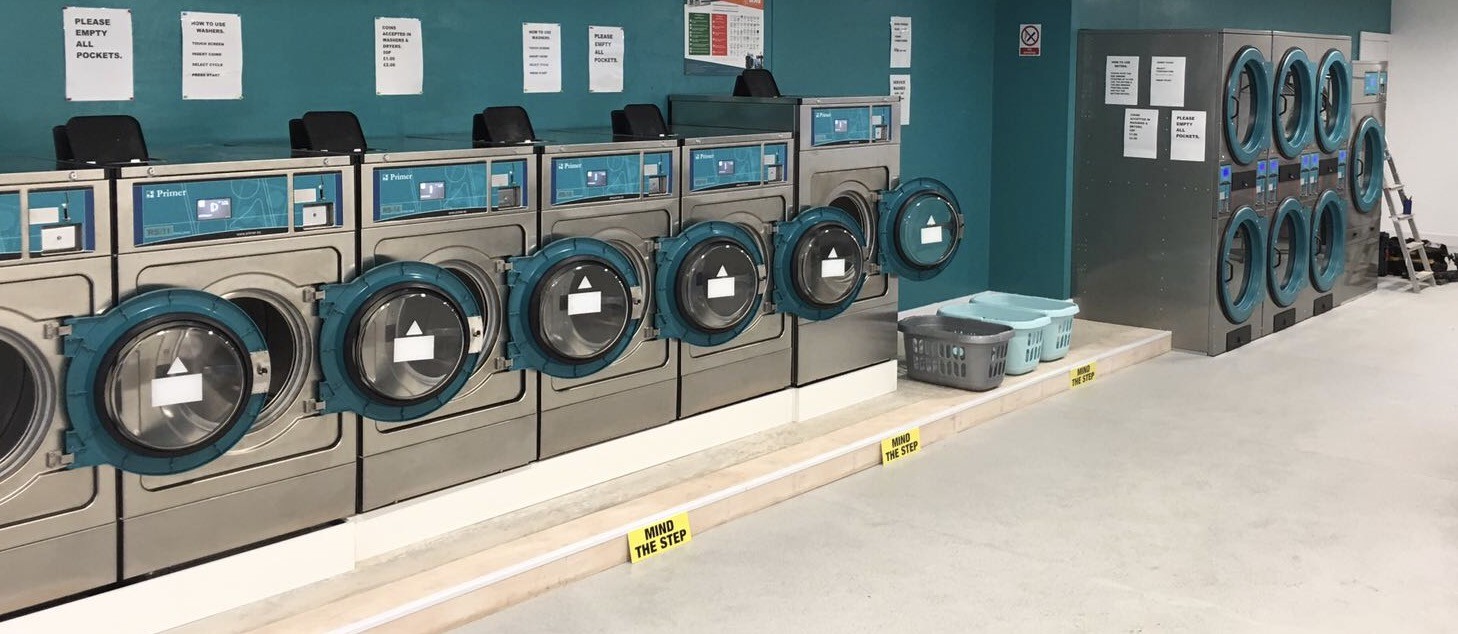 With PRIMER, the opening of a self-service laundry is simple, economical and safe, since we have the experience of having installed hundreds of self-service laundries with more than 5,000 self-service machines all over the world.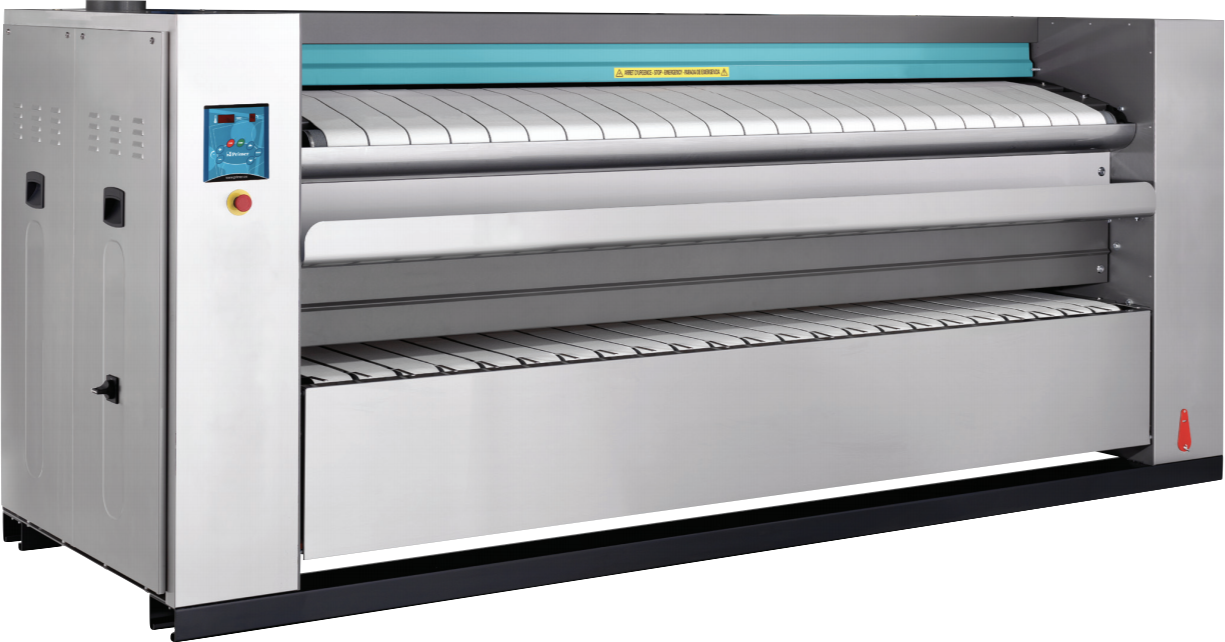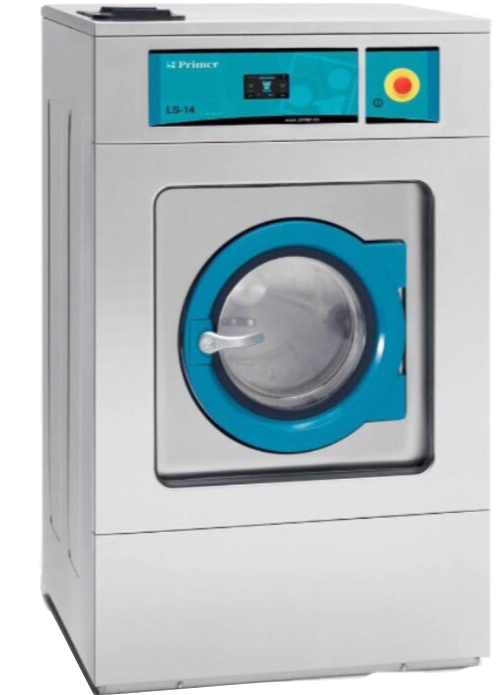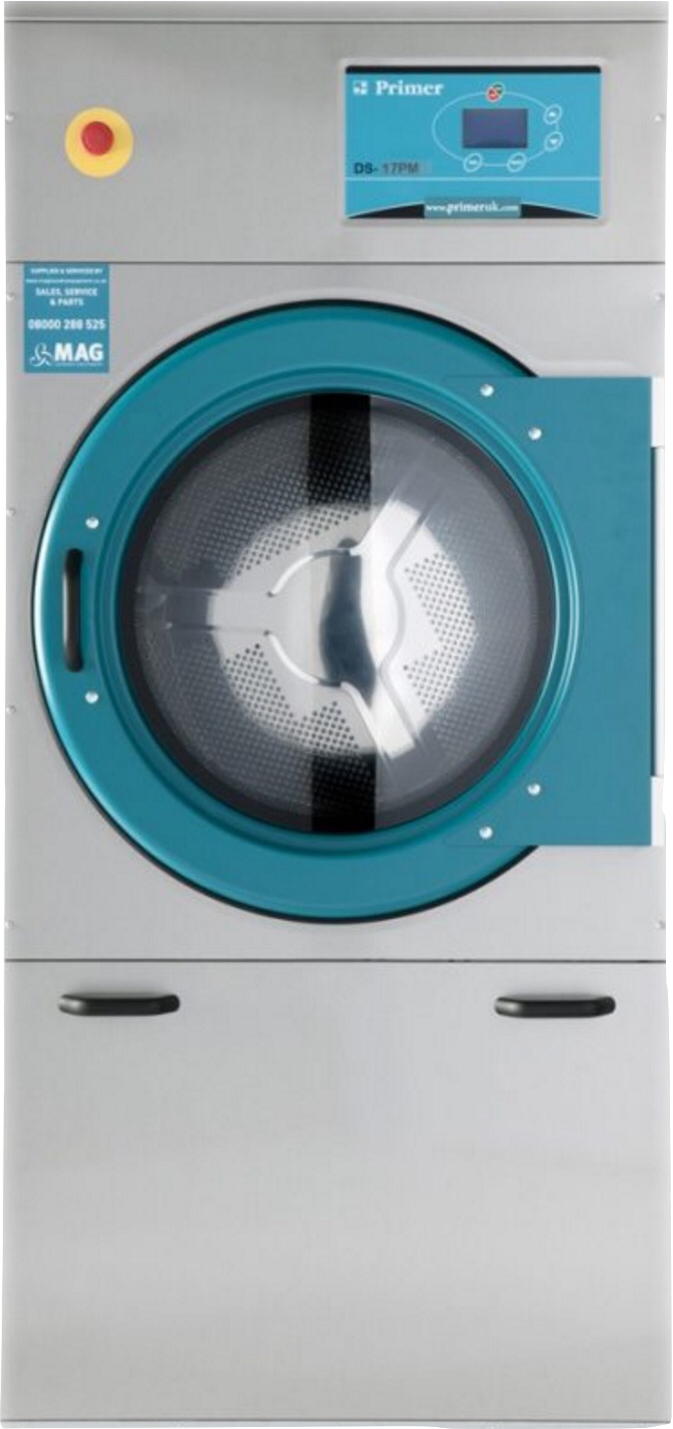 Why Not Talk To One Of Our Experts?
We have the resources to provide a range of financial options to suit every type of project and customer lease finance, rental and business leasing. You can choose to purchase the equipment outright or you can consider a monthly payment plan by Leasing or Rent your machines. We treat every customer as an individual and our dedicated team will find the best possible solution for any budget however large or small.
Request Your Free PRIMER Information Pack & Prices Below ↓